By BILLY DIXON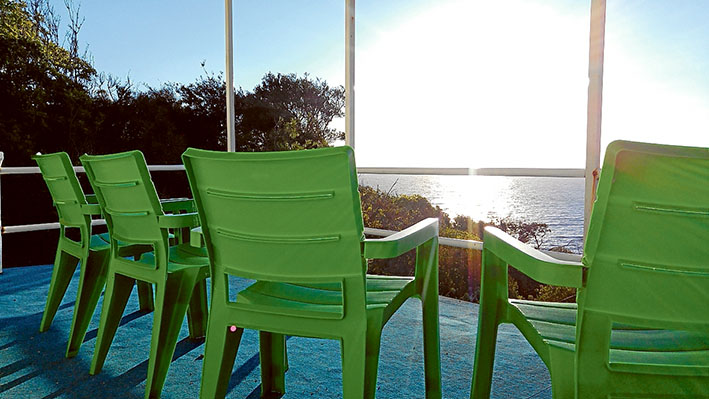 We all know the music scene on the Mornington Peninsula can be a little… well, let's just say sparse, from time to time. If you're one of the few lucky enough to get gigs, it's highly likely you're a classic pub-cover band or rock musician.
And there's nothing wrong with that – if you're making it doing what you love, you're onto something and should stick with it. But as Seth Sentry pointed out to me in December's edition of MINT, if your interests lie outside of the Barnesy/Farnesy-inspired sound, you'll eventually be faced with a decision – get a job doing something else, or leave.
So it was with much delight that I caught up with David at Strawberry Records recently. What is Strawberry Records, you ask? It might just be what inspires those creative types to stay local and make the most of it.
Essentially, it's a new record label based in picturesque Mount Martha, where the view alone is enough to embolden one to put pen to paper. With the tools to record, produce and distribute music – of pretty much any genre you can think of – they might have what you need to make it as an artist without leaving home geographically.
Check them out on Facebook under Strawberry Records Australia for a taste of their creative abilities. They've also got a SoundCloud page that's worth checking out, with demonstrations of their talents in electronica, indie, hip-hop and soundscapes. We love our capital city, but I have to say on behalf of Peninsula residents – it's about time!