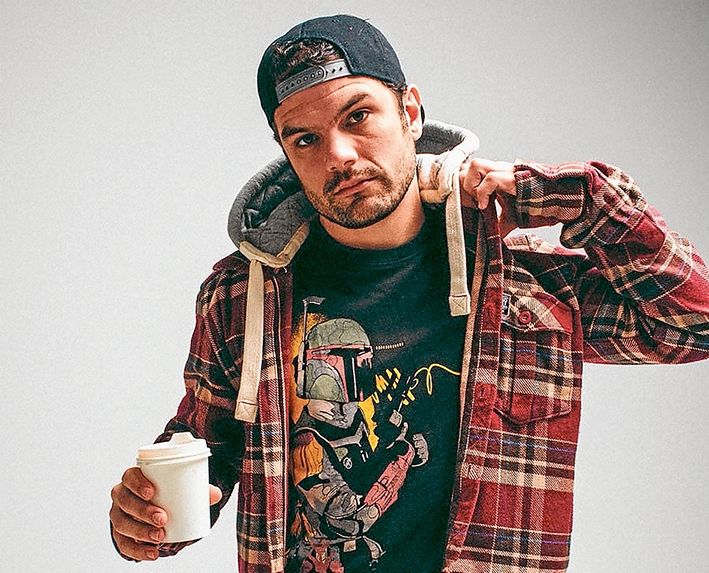 HIP hop's history is littered with hometown heroes from the wrong side of the tracks. Think NWA's Straight Outta Compton album for starters.
Sorrento born and raised Seth Sentry has now joined the rap ranks of those who tell it like it is/was about their lives growing up – and sometimes never growing up – in a small town neighbourhood.
Sentry's latest single Run, the first sample of his forthcoming new album, dropped late last year and features a tale of trouble on the streets of Frankston.
An excerpt from Run's lyrics document life on the mean streets of Frankston and the peninsula:
'I used to think the whole town was against us, on seconds thoughts maybe we were just against the town/An environment that was pretty good for a childhood and retirement providing that cited you get the f**k out
There's a bunch of Frankensteins up on the Frankston line, dead folk, scratching their neck bolts, it's not their fault cause they were just never given chance, zombies in button up filler pants doing the thriller dance
It's been a long time since Frankston was on a postcard, most of the kids I know from the Peninsula stayed/But if you don't have a trade then everything is just so hard
And your last words are 'Rosebud' like Citizen Kane/Man, it all feels like it was yesterday'
Sentry got his big break to escape to Melbourne's big city in 2009 when Triple J's Unearthed search for new artists featured his The Waiter Minute EP.
His debut album This Was Tomorrow was released in 2012.
Sentry's star is on the rise. A gig at The Hi-Fi venue in Melbourne as part of the Run Tour has sold out and another date has been added on Sunday 8 March.
See www.sethsentry.com for details.