By LACHLAN BRYAN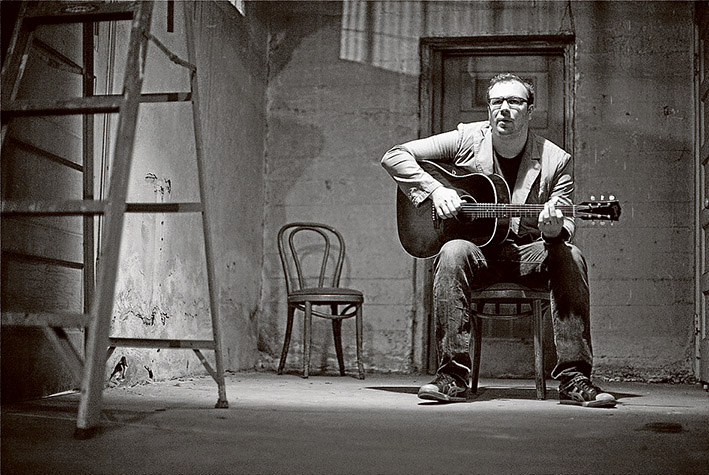 For the musical children of the 90s and early 2000s, British band Gomez stand tall as one of the most innovative and eclectic indie rock acts of the era.
Still active today, the band began in 1996 and quickly achieved success with the help of Virgin Records and Britain's taste-making BBC 1 radio station. In 1998 the band won The Mercury Prize for Music (Britain's top musical award) and all of their seven albums have reached the album charts in both the UK and Australia, where they've always enjoyed the support of Triple J.
Gomez are unique among modern acts in that they employ three lead singers. One of these, Ben Ottewell, is on his way to Australia and will perform at Belgrave's Sooki Lounge on Thursday 12 November and Elsternwick's Flying Saucer Club on Friday 13 November, showcasing material from his two solo albums, Shapes and Shadows and Rattlebag.
Ottewell has been described by Rolling Stone magazine as Gomez's "not so secret weapon", with his mesmerising acoustic guitar playing and gravelly baritone voice providing the bedrock of a band whose adventurous catalogue stretches into psychedelic and electronic sounds.
The Victorian shows form part of an extensive Australian tour that takes in Perth, Adelaide, Hobart, Sydney and Brisbane.
Tickets are available now.