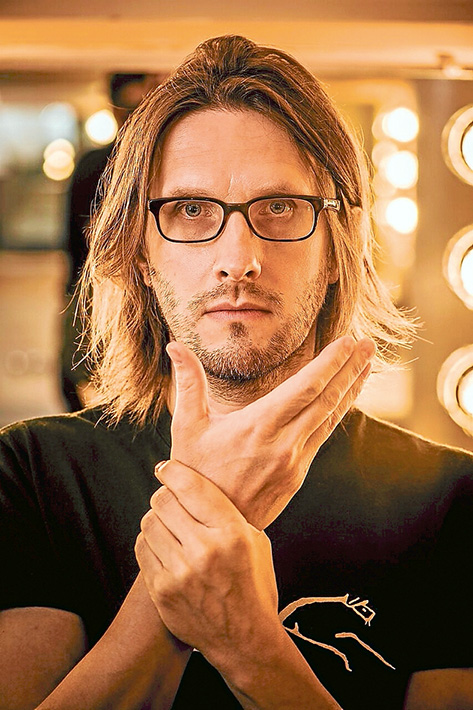 Visionary musician, Steven Wilson, who has changed the direction of rock music is set to tour Australia and New Zealand in October 2016.
In 2013 Steven Wilson toured Australia with one of the most elaborate productions ever witnessed in rock venues. Those lucky music fans who attended the shows were immersed in a sensory audio-visual experience, simultaneously overwhelming and uplifting.
This October, Steven brings Hand. Cannot. Erase. to antipodean audiences, with a show that'll both exhilarate and take your breath away.
The former Porcupine Tree leader has built a reputation as a musician's musician, with a track record venerated by fans and peers alike. As well as four solo studio albums and more than 20 Porcupine Tree albums, Steven has collaborated with the who's who of forward thinking musicians, including Opeth, Robert Fripp, Yoko Ono, Anathema, Ian Anderson, Steve Hackett, Marillion, OSI and Dream Theater.
Steven is also responsible for acclaimed new mixes for artists as diverse as Emerson Lake & Palmer, XTC, King Crimson, Hawkwind, Caravan, Jethro Tull, Yes, and Tears For Fears.
But for all these achievements, it's in the live arena that Steven's music truly comes to life. With a band of gifted and inspiring musicians behind him, an immersive visual experience filling the stage and full quadraphonic surround sound saturating the room with sound and effects, this truly is a show not to be missed.
Steven Wilson will leave you spellbound with a performance you'll remember forever.
"Wilson is a star in a fiercely partisan, niche genre" Rolling Stone Magazine
'What transpired over the next two and a half hours was a stunning musical exhibition that displayed all of Wilson's talents, and then some.' Guitar World
'I collected my jaw from the ground and walked out slightly dazed. Steven Wilson does it again.' Pure Grain Audio
"Hand. Cannot. Erase. is easily the strongest of Wilson's solo output in terms of cohesive narrative and dynamic song structure." PopMatters
See www.stevenwilsonhq.com for tour dates.