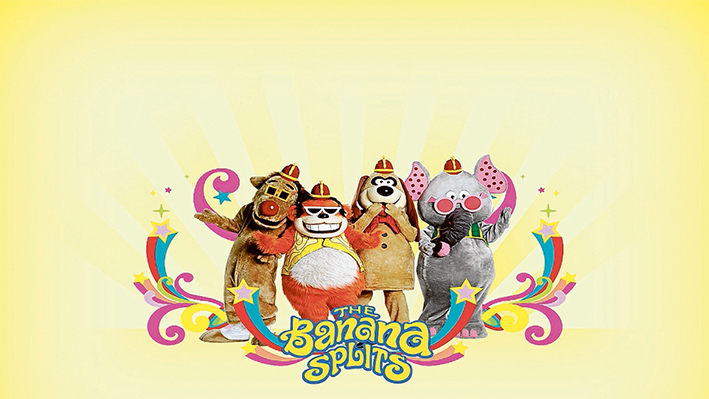 ALL good things and the World Cup Cricket Tournament must, eventually, come to an end. In much the same way, it is inevitable that a pre-fabricated boy band must ultimately start to unravel with the speed of a homemade jumper.
So it was that Craig bailed out on Bros, Robbie forsook Take That and now Zayn has decided to part company with One Direction.
These things are never easy and almost always messy. And while news of Zayn's departure apparently caused Twitter to pretty much soil itself, I can only say for myself that I greeted it with not so much a gnashing of teeth as a gentle shrug of the shoulders and a careless, "Meh".
Until, of course, I realised how it might impact my life for the better. That is, if I was quick enough.
I am not a fan of One Direction especially. My lack of devotion is possibly fuelled by the fact that for about six months I confused the British popsters with 'Direct Action' and couldn't understand what it was about their music that required such extensive negotiations in the Australian Senate.
Having overcome that particular hurdle, I subsequently had the misfortune of hearing their music, most of which seemed based on the sole objective of convincing the listener that the band loved them.
Much like Spinal Tap, such an approach almost guaranteed that their appeal would be 'selective' in nature. Not that I don't feel for them in their hour of need.
I can recall when the greatest boy-band of my era – The Banana Splits – lived up to the promise of their name and blew apart in an orgy of antipathy and recrimination.
When news originally broke that keyboard player and the undisputed heart-throb of the ensemble, Snorky, was leaving the band, it was accompanied by the standard press release declaring that he needed time off to recuperate and wished the other members all the success in the world.
Next thing you know, there are pictures of the world's most famous musical elephant, his trunk submerged in a giant brandy alexander, getting thrown out of The Troubadour Club with John Lennon and Harry Nilsson, splashed across the front pages of tabloid papers.
It's all so predictable. Cue remorse. Cue rehab. Cue solo album that attempts to grow up all at once but succeeds only in alienating a once-loyal fan base before winding up in the bargain bin in less time than it takes to sing the second verse of the Tra La La song.
The rest of the group, of course, vowed to carry on without their errant ivory-tickler. (Come to think of it, is it cruel to make an elephant play the piano? Just saying.)
But much as when Ginger Spice said "sayonara" to the rest of the Spice Girls in order to pursue a career in anonymity, it was inevitable that the band's career should go the way of a fruit basket and get all pear-shaped.
Nothing, not even the sight of a newly minted leather-jacket look by the remaining members – Fleegle, Bingo and Drooper – or their decision to recruit synthesizer wizard and part-time cheese maker, Dennis, formerly of Manfred Mann's Earth Band, could halt their inexorable slide.
From chart-busting musical behemoths to retail-shelf squatters in one fell swoop.
Their former band mate fared even worse. Eventually, Snorky was hounded out of the music business altogether and forced to scrape by as an extra in David Attenborough nature documentaries. I can only hope that a similar fate does not now await poor Zayn.
But where millions of teenage girls see tragedy, I see opportunity. Fact is, now that Zayn has cleared out his locker, a casual vacancy has opened up as a result.
Sure, the group could choose to limp through their current world tour and disappoint millions of fans who paid good money to see five people, not four, prancing around on stage. Or they could thumb their remaining nose at fate and replace Zayn quicker than you can say "underperforming solo album".
How the band responds at this point is crucial to their long-term success. Some bands – AC/DC, the Wiggles – carry on after losing a member without missing a beat. Others, such as Van Halen, never really recover.
Niall, Liam, Harry and Louis: your time is now. To assist, I am prepared to offer my services at what I believe is a highly competitive rate. To help you fellas out, I would be willing to step into Zayn's place at short notice.
And in case you're drawn to returning to reality television to find a new singer, let me say one just one thing about that as an idea: INXS.
Besides, by making me a member of your group, it will inevitably broaden your appeal. Surely there are people who, at hearing that a heavily bearded middle-aged man who is a lousy singer and an even worse dancer has been recruited to join the band, will take in interest in One Direction even if that interest might best be described as macabre.
I've been rehearsing my dance moves for the last two days. Granted, there are some teething problems but, any time now, I expect to be able to spin around without falling over.
I've also sewn sequins on nearly all my clothes including the suits I wear to work.
I am ready. So, to my new band mates Harry, Niall, Snorky and Posh, I can only say this: brace yourselves – things are about to get interesting.