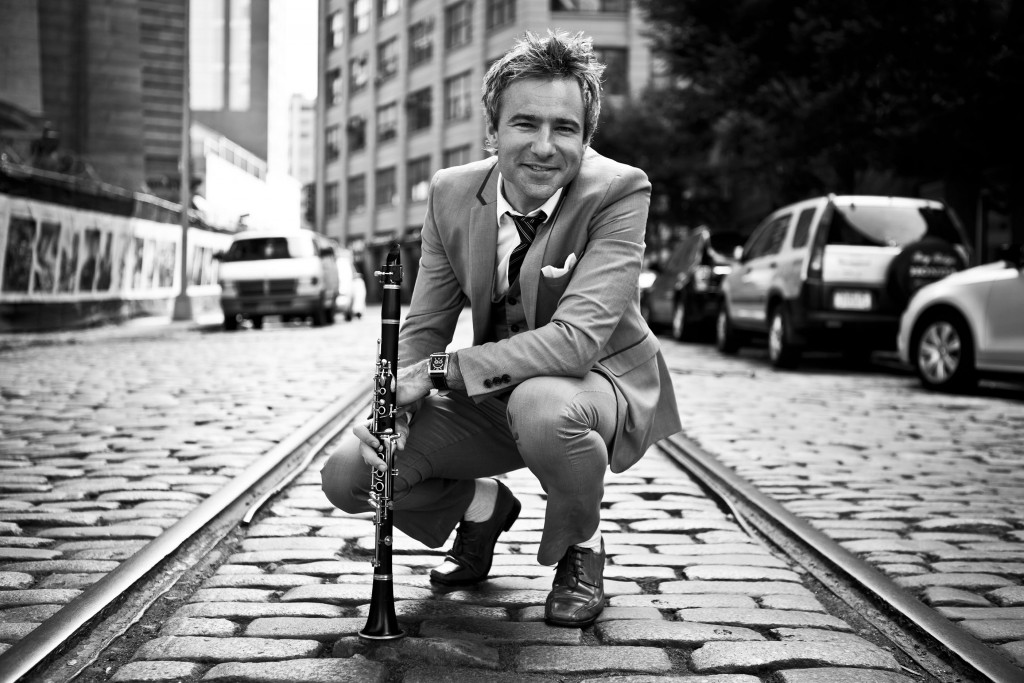 By MELISSA WALSH
Getting home at 1.30 in the morning is part of the deal when you live the life of a jazz musician, so that's when I interviewed Australian export, New York based Adrian Cunningham.
With a reputation as one of the finest multi-instrumentalists in jazz, Cunningham will perform as part of The Mornington Jazz Festival on Friday 5 June.
"I just got home from playing a gig at the Iguana with a wonderful 1920s style orchestra, Vince and the Nighthawks," says Cunningham from his New York residence.
"I moved to New York in 2008, just wanting to soak up the city. America is the home of jazz, the best musicians in the world are here, and they have a lineage and a history that plays out in the music. It goes beyond technique and notes and becomes what you bring through your expression."
Since moving to New York City, Cunningham has performed at some of the Big Apple's finest clubs – Blue Note, Smalls, Birdland, 55 Bar, Apollo Theatre, Fat Cat, Dizzy's Club (Lincoln Centre) and even a private event at the hallowed Village Vanguard; with such luminaries as Lew Soloff, Wycliffe Gordon, George Coleman Jr and Bucky Pizzarelli, and Chris Potter, and Renee Marie.
In 2014, he became the leader of the saxophone section of the Grammy-winning Vince Giordano and the Nighthawks, a NYC based 1920s swing orchestra; responsible for the soundtracks for TV show Boardwalk Empire and movies such as The Aviator.
"One of my most memorable moments was playing at the Montreux Jazz Festival in Switzerland, with a blues singer from New York called Sweet Georgia Brown. She has a presence that comes from diversity, and I learnt a lot from just seeing how she performs and connects with people," says Cunningham.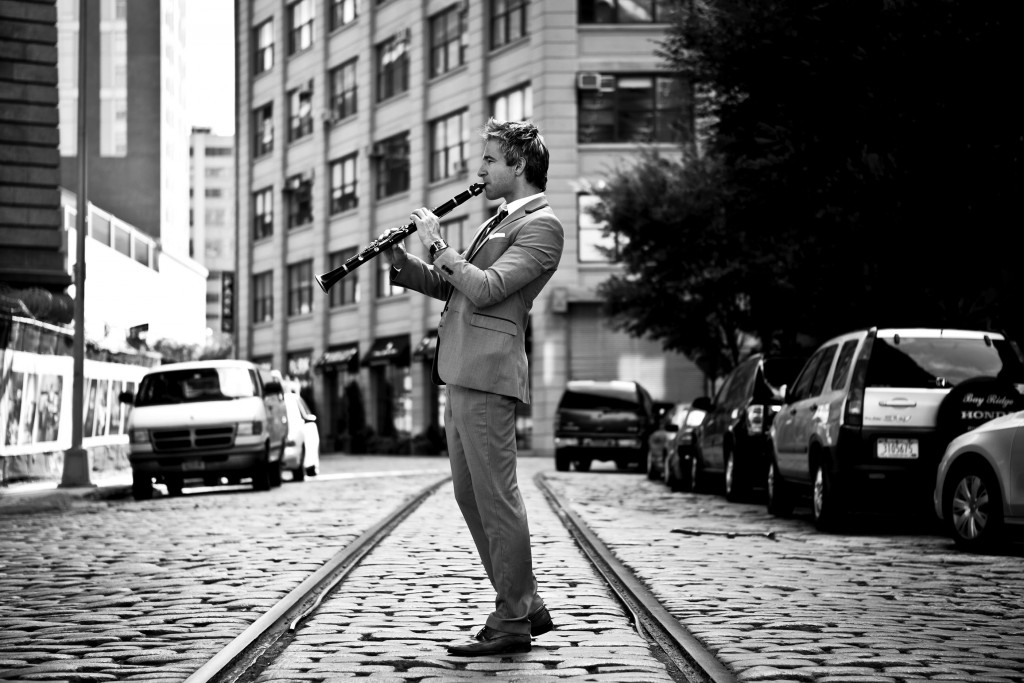 "When I hear the great masters, there's something very deep, the passion for the music is there and the drive is there to be a part of that," says Cunningham, whose love of playing music started when his mum bought an old piano when he was 11.
"My mum bought this piano out of the trading post, it was painted white and full of termite holes, but when I started tinkling on it, I loved it. The love for jazz came from my dad, who loved Fats Waller and Louis Armstrong. He played it around the house all the time. His friends would come round and they would have parties and we would mime along with the band."
At the age of 16 he discovered a saxophone and clarinet laying around his school, picked them up and started playing. "It was then I made the connection with these instruments and my dad's music. I would put his records on and play the clarinet to them."
These days Cunningham is known for his ability to swap seamlessly between alto saxophone, tenor saxophone, clarinet and flute. As well as playing all over the country with his own band, The Adrian Cunningham Quartet, he has also risen to be one of the most in demand freelance musicians in the country having played with numerous ensembles and celebrity artists from across the musical spectrum.
Cunningham says to be successful in the music industry takes strong faith and determination.
"You have to believe it's going to work out. I started a psychology degree and lasted six months because I knew I wanted to do music. Overall you have to be a little stubborn, make the decision and just do it."
A far cry from the days when he first played piano at the local bowling club for $25 and a roast at the tender age of 16, Cunningham has set the stage on fire with his performances over the years, with rave reviews and sellout shows.
This will be Cunningham's first visit to the peninsula, although he tries to get back to Australia every year in March-April to tour.
He will be playing with the quartet at the Mornington Jazz Festival.
"This quartet gig will have two wonderful musicians from Melbourne and a drummer from Sydney. We'll be doing a lot of the traditional jazz like the music of Louis Armstrong.
"There's something beautiful about jazz, it's the magic of its spontaneity, playing in a live jazz set you have four or five guys playing at the same time, like a musical conversation."
This year the people of the peninsula will get to experience the great talent of Adrian Cunningham, a gifted saxophonist, clarinettist, flautist, pianist and composer, at our very own Mornington Winter Jazz Festival.
Adrian Cunningham and the quartet will be performing at The Rocks Mornington, Friday 5 June at 7pm.
Tickets are $89 for a dinner and show.
See morningtonjazz.com.au/tickets