By NEIL WALKER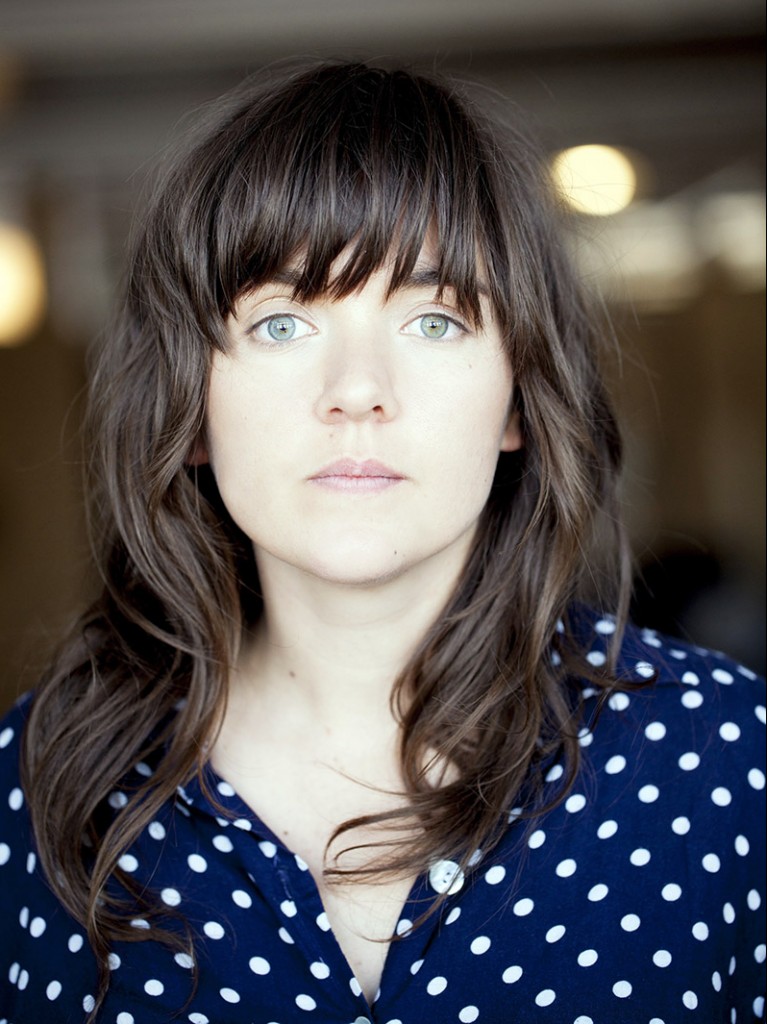 COURTNEY Barnett is so hot right now. The 27-year-old Northcote based singer-songwriter's debut album Sometimes I Sit and Think, And Sometimes I Just Sit has cracked the Billboard Top 20 in the US and soared to the top of alternative album charts all over the world.
No appearances on The Voice Australia or the recently axed Australian Idol shows required.
High-profile US news site Salon described Barnett as "the new Bob Dylan". High praise indeed. But speaking to the singer-songwriter another 1960s iconic touchstone tangentially springs to mind: The Beatles.
John Lennon when describing Beatles mania said: "We always called it 'the eye of the hurricane' – it was calmer right in the middle."
Barnett sounds calm and relaxed about her newfound success and the glowing reviews and sold-out concerts both here in Australia and the US in the wake of the March release of Sometimes I Sit and Think, And Sometimes I Just Sit.
Speaking to the singer is a little disconcerting. Her speaking voice during our telephone interview is similar to her deadpan half-singing voice.
Barnett's alt-rock alt-rock pop tinged songs are based on "the stuff around me" and "situations I find myself in". Songs such as Depreston and Nobody Really Cares If You Don't Go To The Party are first-person narratives about the minutiae of daily life.
That's not as boring as it sounds.
A hastily arranged interview with Barnett on the day it takes place makes it hard to shake a paranoid personal first-personal narrative during the chat: 'What if this at times awkward conversation – no fault of Barnett's who is friendly and patient –  ends up as part of a future song about an interviewer's dumb questions?'.
Delusional egomania on the interviewer's part certainly, and thankfully the song title Pedestrian At Best has already been used by Barnett is the lead-off single for the debut album.
Frankly, Barnett is so laid back during our chat, it's doubtful she even noticed the at times pedestrian at best questions.
An early question about the music played in the young Barnett's home when growing up falls a little flat.
"My parents didn't really listen to pop music or the radio or anything like that … they listened to the ABC," she says.
Although her father did listen to jazz legend Miles Davis.
Talking about her early days on the music scene – Barnett is no overnight success despite her meteoric rise in the past few months – gleans some better background details though.
She was a guitarist in grunge band Rapid Transit who gigged around Melbourne's less salubrious venues before joining Immigrant Union, a band put together by The Dandy Warhols drummer Brent DeBoer.
"Two of the guys that are from that band [Immigrant Union] are my current band members."
As for her solo career, it all began with some songs released on two EPs called I've Got A Friend Called Emily Ferris and How To Carve A Carrot Into A Rose. The 12 songs were collected onto The Double EP: A Sea of Split Peas in late 2013.
The EPs were released on Milk! Records, Barnett's own record label.
"I just started out when I released my first EP so I could manage the release from home myself. I posted out a few CDs to people who ordered them and it slowly built into a larger thing as more people told their friends about it."
It's easy to hear how positive word of mouth spread about Barnett's music. The likes of History Eraser with its references to The Rolling Stones and The Triffids is nirvana for music geeks and her conversational lyrics make it seem like Barnett is having a friendly chat with the individual listener.
Local references to Melbourne and its suburbs definitely make it easier for Australian listeners to hook in to Barnett's world view but she says there has been no cultural cringe for the songs to overcome on a wider global stage.
"I think most of the time people just figure stuff out. You either look on a map and see what Phillip Island is or whatever I'm talking about or you just assume it's some place … it's like listening to Lou Reed walking down New York streets and stuff, you just kind of figure it out."
A cheeky suggestion to visit Frankston train station to gather material for a future song about its surrounding mean streets before a planned multi-million-dollar redevelopment is met with a diplomatic laugh.
Another US comparison thrown Barnett's way is being dubbed "music's Lena Dunham" by Billboard magazine, due to similar confessional [word] to the Girls TV series creator and star.
Depreston's depiction of Barnett struggling to save money to buy a house in the suburbs has been seized upon as representing her generation being locked out of owning a home thanks to soaring property prices.
It's not a similarity Barnett sees. Dunham has been called "the voice of her generation" after a line in an early episode of Girls saw Dunham's character Hannah Horvath say "I may be the voice of my generation".
"Everyone is the voice of their generation," Barnett says.
"Everyone speaks of what they know. That's all I do. I sing about what I do, and what I think, and what I know. I don't know more than anyone else."
Perhaps not but it hasn't stopped Barnett becoming that rarest of things – an Australian musician with overseas success. She says the feedback from her peers has been positive and plays down any possibility of a backlash.
"Most of my friends are musicians and we all kind of keep in touch about everything. It's great. I love seeing my friends' bands … it's great seeing people being successful."
Live performances on The Ellen DeGeneres Show and The Tonight Show Starring Jimmy Fallon is not something most Aussie musicians contemplate. Barnett seems unfazed by the big buzz fuss.
"It was great. It's a bit crazy and surreal doing a big TV thing like that … it was fun. It's just always a bit wild, you don't always know what's happening.
"It's just a bit mind boggling but yeah, it's great. I just love that so many people connect with the songs. That's what it comes down to."
It's been a bit of a whirlwind in the eye of the hurricane and Barnett recalls meeting a musical hero in Wilco's Jeff Tweedy as a personal highlight along the way.
"He's awesome. A legend."
Barnett says she hasn't really mapped out her solo career.
"Everything is just a small step in the next direction. I don't really have any landmarks … it's all been great."
Future ambitions are very low key.
"I dunno… just, um, I dunno, get older, see more things, make more things, travel a bit more, spend some time with my mum and dad, keep being artistic."
Barnett also dabbles in visual art ("A lot of drawing, starting to paint and photography.").
"It's just seeing what it's all about."
Who's to say she won't find similar success in other artistic fields whether she sits and thinks or just sits?
Tomorrow never knows.