By LACHLAN BRYAN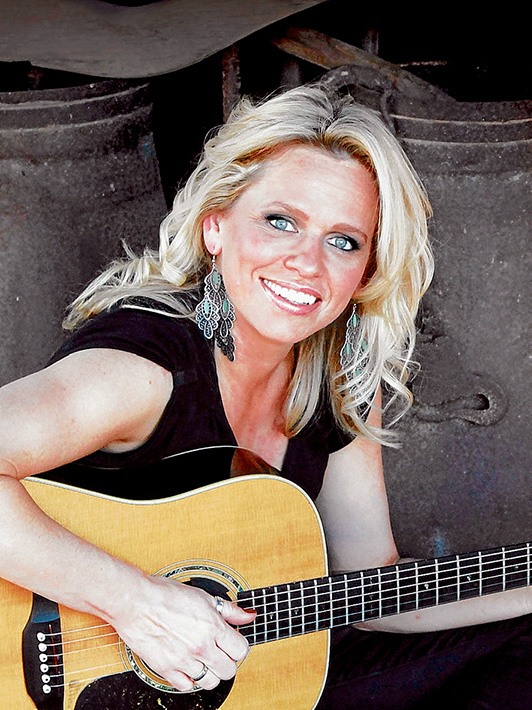 For successful performing artists in the prime of their careers, a new album every couple of years is the established rule of thumb. Making records is a long, challenging process which can break the spirits of even the most seasoned pros, and it usually requires all of the artist's strength and energy, plus the help of a good supporting cast. Beccy Cole has made plenty of records (7 prior to this year, as a fact) and knows the process involved – but this time round she's complicated things further by teaming new record Sweet Rebecca with her autobiography, Poster Girl.
"When the publisher referred to me as an 'author' within the first ten minutes of our conversation I started to like the idea," says Cole, who claims that she was essentially "talked into" writing her memoirs.
Despite being one of Australia's most established and credible country singers, it was Cole's personal life that captured the nation's attention back in 2012 when she 'came out' on ABC TV's Australian Story. It was seen as a brave move considering her relatively conservative country music fanbase, but Cole found great support from the industry and audience – and also won over a legion of new fans.
"If anything, it made me wish I'd done it a lot sooner," she says, before noting that the support of her fans did not surprise her at all. The journey from her hometown Adelaide, through the wild country touring circuit of the 90s and early 2000s and eventually to her emergence as an inspirational female icon in recent years certainly makes for interesting reading
"I resisted the urge to employ a ghost writer," she says, "as I didn't really feel like I'd be as completely honest and open if I was recounting my stories to another person in the room. Writing it all down myself seemed to make more sense, and luckily the final product isn't edited too much!"
Alongside the book, new album Sweet Rebecca sees Cole at the top of her game. Recorded with master producer and good friend Shane Nicholson (the second Cole album in a row that he has produced) the almost exclusively mostly self-penned songs showcase Cole's abilities as both writer and performer – as well as her continued willingness to bare her soul.
Poster Girl and Sweet Rebecca are available now at all good bookstores and music stores.