By LACHLAN BRYAN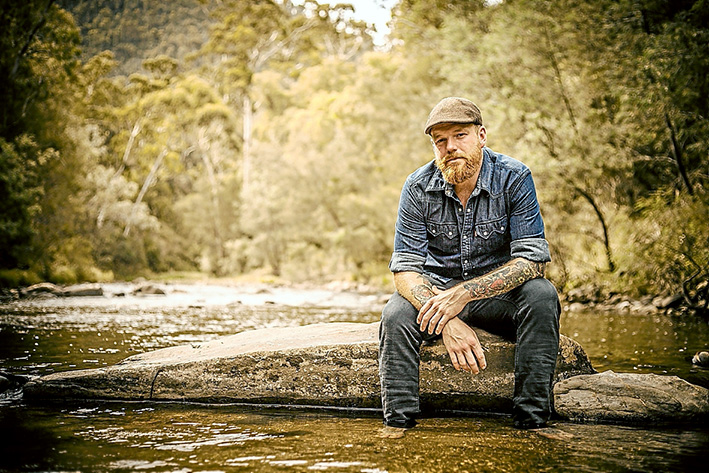 IN these days of hirsute musicians (not to mention chefs, boutique brewers, baristas and bartenders) it can be hard to stand out from the crowd, Fortunately, Berwick-based Andrew has a secret weapon up his sleeve.
The weapon I speak of is no mere gimmick, for it is Swift's powerful, soulful voice, complete with a seemingly huge vocal range, that sets him apart from his contemporaries. A very capable guitarist, occasional drummer and a songwriter in possession of great pop-sensibility, Swift is often found on stage with covers super-group Silverstring Outlaws or fronting his own band, The Rattlesnake Choir. But regardless of what context you see him in, it is the voice first and foremost that you will be taking home.
Over the past year, Swift has performed heavily at home and abroad, including a run of shows at the famous House of Blues venues across the USA. On Australian soil he has performed alongside Shane Nicholson, Harmony James and Andre Strong (of Commitments fame).
Swift's latest single, Sound the Alarm, is available now via iTunes and most other online retailers, and has been enjoying the support of ABC and community radio across the country.