By TERRI LEE FATOUROS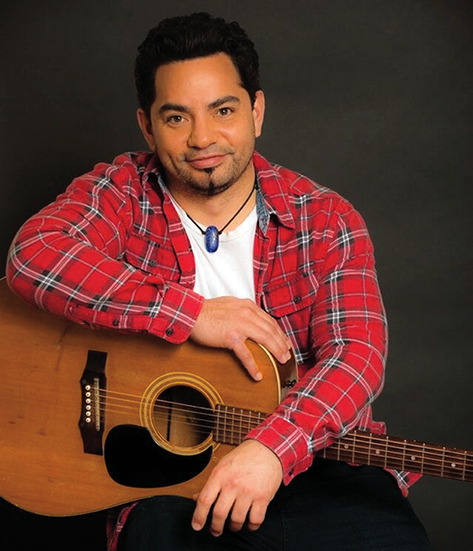 Meet nice guy Adrian Thomas, singer-songwriter of The Adrian Thomas Band. Recently he and fellow band member Ash, his friend, together with Brendan Salmond, drums and Guy Pacqiadio bass, launched their music video called Loverboy to an appreciative crowd at The Cellar Bar in Inkerman St, St Kilda.
ARIA award winning producer Peter Reggie Bowman, producer of Loverboy, was able to portray Thomas's message of love, hope and the celebration of life significantly throughout the film clip.
Thomas is a singer with a big voice and a bright future. On stage his passion and positive attitude is contagious as is his uplifting, lyrically driven songs seeped in country roots, influences of rock and modern overtones.
Thomas applies a breathtaking and upbeat presence to every performance and his versatility in delivery of optimistic songs inspire and challenge, whilst his ballads open the heartstrings. I did feel this watching him sing and move on stage, especially in his song Medicine For You a tune about women worthy of being loved by genuine men.
Thomas has experienced his own sadness with the loss of his mother at an early age. He grew up yearning for the "feminine nurturing" which ironically brought him to his conclusion how important it is for a child, but equally important for an adult man, to experience as well.  All of his songs are about empowering women because his regard for women is held most dear to him.
His growing years saw him surrounded by drugs, alcohol, crime, and public housing. With realisation, compassion, and understanding of his life's journey, he returned to the area he grew up in as an adult mentor and teacher to young people.  Nowadays, with a black belt in Kung Fu, he teaches young kids discipline and strength, and also runs song writing workshops for them to express themselves creatively.   
"My dream is a world where people both young and old learn to accept what is inside and outside, where we encourage understanding and support our youth with equal opportunities to grow, to wake our dreams into reality. I believe we are all capable of great things if we work hard, work together and don't give up," Thomas says.
Ash on lead guitar writes the essential guitar riffs to most of the songs, adding his zesty and energetic dynamism to the mix.
There's gentility surrounding both men and their insightfulness for their young years is refreshing.
In Thomas's words: "Some people have alternate philosophies on what is going on and all of us are in a big cycle at different stages, just as the earth is. The more stuff going on, the more closely some of us get to who we are underneath the skin.  I'm not sure what the truth is, just trying to learn and make the best decision I can that brings me closer to my truth.  I don't think the world is going to end anytime soon.  For me it's about moving through the fear to get to love….."
Keep a look out for Adrian Thomas Band doing their happy gigs around the 'burbs. Visit: adrianthomasmusic.com.au