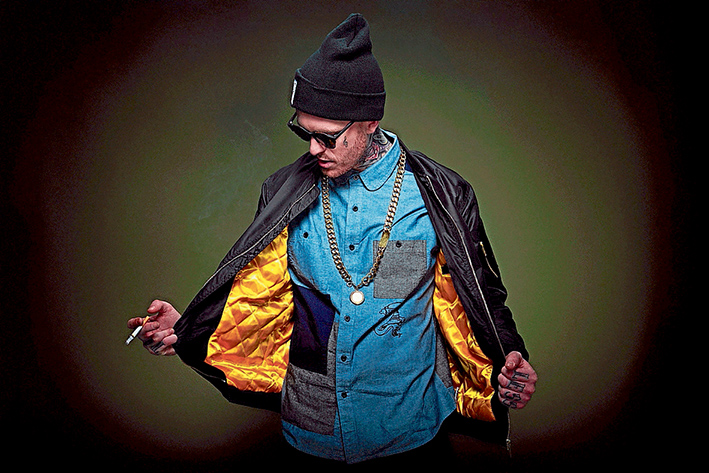 360 is fast making a name for himself in the Australian music scene.
The acclaimed Australian rapper has hit the road for his national Retopia tour and Mint Magazine recently caught up with him for a chat.
The first thing that strikes you about 360 is his laid-back approach to life. He doesn't seem too stressed about the media interviews, but admits to nursing a sore throat.
"Yeah, I've been taking it easy for the last couple of days. Trying to rest it up."
It is hard to start a conversation about music with 360 without delving into his roots and trying to find out how this guy who hails originally from Ringwood got into hip-hop.
"My main influences growing up were Eminem, and Wu Tang Clan, but I definitely schooled myself in old-school hip-hop and rap like NWA and Public Enemy as well," said 360.
"Once heading down the hip-hop path, I knew I had to discover as much as possible about those who had come before me."
Of all the artists, there has always been one that stood out head and shoulder above the rest for 360.
"Eminem took this all to another level. Eminem took words and made them into a sport. A science almost." said 360.
"When some rappers rap, they don't just rhyme words, they rhyme syllables. Eminem is a master of this."
360 toured with Eminem last year, but didn't get the chance to meet the artist who'd inspired his early endeavors.
"I think he has some pretty crazy fans. He was definitely very reclusive during the tour."
One other facet of Eminem is his use of controversy and "shock value" to win fans and criticism alike. Does that factor into 360's thinking when writing songs?
"It is almost to the point of satire. It is best not to take too much of it literally. If you are a rap fan, you kind of understand that, whereas non-rap fans just get offended."
360's approach is a little different.
"I like making people laugh, and I like being a smart-arse, so there is always going to be that side to my music, but I think my best songs are where I have written something that is incredibly personal."
What does the future hold for 360? And what direction does he want to head?
"I am working on stuff now and trying to be less personal. I want to take myself out of my comfort zone and come up with some cool topics."
When you talk of his popularity, 360 reacts with amazement. It is hard to fathom that he has 727,000 followers on Facebook, and the power and reach that entails.
"It is absolutely insane, man. I still can't believe it!"
"Twelve years ago, if you told the old me where I was now, I wouldn't believe you. In fact, I'd probably dislike myself!"
Quizzed on why the "12 year ago 360" wouldn't like what he sees now, he replied:
"I always believed that underground hip hop has to be non-commercial, and dark."
"I had the 'attitude' and rapped about stabbing people and stuff like that, but that is not who I was at all. I don't have a tough and rough background. I am not a fighter whatsoever."
The change in approach and attitude came after looking inside himself and discovering who he really was.
Now he is following his dream to make great music, and expresses gratitude at the chance that has been presented to him.
"It's great to have a career in something I am passionate about as it doesn't feel like work," said 360.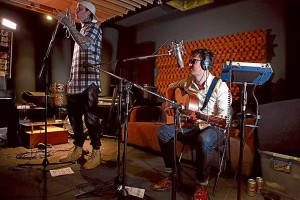 The journey hasn't been without its ups and downs. Last October, 360 hit national headlines after appearing on the ABC's "Q&A" program and making a controversial statement about the Australian flag representing racism.
It brought down on him a torrent of criticism from media outlets and commentators, not to mention his own fans.
"I think it was a good thing as it forced people to face the issue. I think I could have been clearer in explaining my point though!"
"I didn't mean that the Australian flag is racist, but rather that it is s shame to see people using the Australian flag as a symbol of racism and hiding behind it."
The race issue is something that 360 is passionate about.
"I've noticed when I come out and speak out about things, fans say 'we don't follow you for your opinions on politics. We follow you for your music'."
"One thing I really believe is that I'm in a position where I have a lot of young fans and my words hold a lot of power to some people, so I feel like I have almost a duty of care to speak up and try and inspire people to be good and change things in a positive way."
"I think more people with a voice should stand up and speak. I think people are afraid to do it, as they don't want to lose fans."
360 has been quick to stand up against recent anti-Islamic rallies around Australia.
"I strongly believe that you can't judge an entire faith on the actions of a few. I've been vocal about it."
Heading to our neck of the woods in early May, 360 is excited to be back on the road again.
"It is exciting, but it is hard work too!" said 360.
"On the road, you have to take care of yourself. Otherwise you can get really sick. You get off stage at 1am, and have adrenalin pumping through your veins. Trying to get to sleep is hard, and then to be back in a car driving for six hours at 8am the next morning can really take its toll."
As for what he has in store for fans, he promises they won't be disappointed.
"I've been working really hard on some new material. I have got a few surprises!"
360 is the kind of guy that wear his heart on his sleeve. His music might not appeal to everyone, but his sincerity certainly does. It is hard not to chat to him and want him to succeed!
Don't miss the chance to see 360 when he comes to town! Tickets on sale now for 360 – The Retopia Tour at www.360music.com.au
Friday 8 May – Chelsea Heights Hotel, Chelsea Heights VIC – with Coin Banks and LEVA
Friday 15 May – Hallam Hotel, Hallam VIC – with LEVA