By LACHLAN BRYAN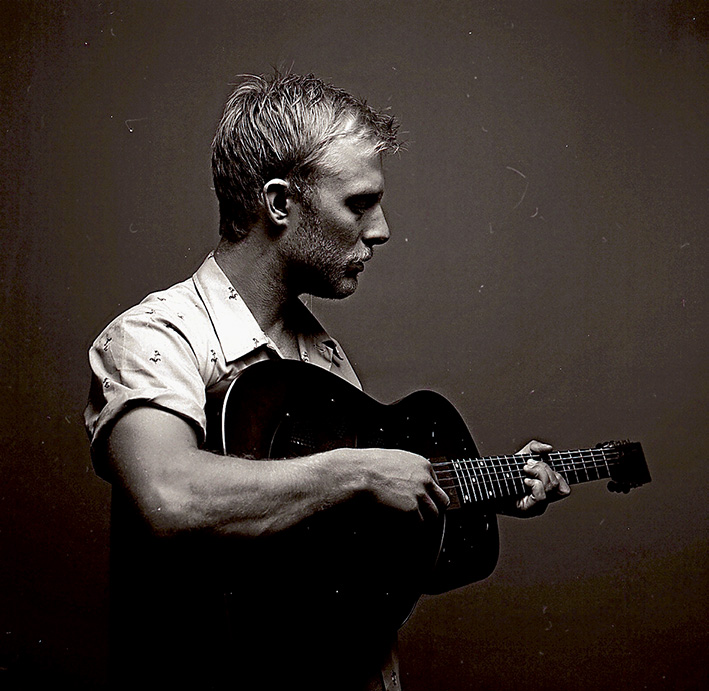 Originally from Tasmania, singer-songwriter Tom Dockray is just about the most authentic old-timey guitar picker and songwriter a Melbourne gig-goer is likely to encounter. Tom's songs have their roots in the country-blues of Mississippi John Hurt, but the wit and wisdom of his words conjures up comparisons to John Prine, Kinky Freidman and Australia's own Don Walker.
In 2014 Dockray released his debut EP Iron Suit – impressing a bunch of folks in community radio and the music press. Around that time he was describing himself as sounding like "Justin Townes Earle doing a Nick Cave murder ballad" (which was in itself a fairly apt and enticing description) but lately he's blossomed even further. Debut album One Finger Salute, recorded recently in Northcote, promises to put Dockray on the map with its mix of day-to-day observation, political satire and hopeless romanticism all played live by a feel-good band of some of Melbourne's best young roots musicians.
If you've been out in Melbourne in recent months you might well have caught a little Dockray – he's one of the hardest working acts in town right now, often playing three or four shows a week at venues such as The Retreat in Brunswick, The Elwood Lounge (in Elwood, of course) and Little and Olver in Fitzroy.
Check out facebook.com/ThomasCharles for more info.