By TERRI LEE FATOUROS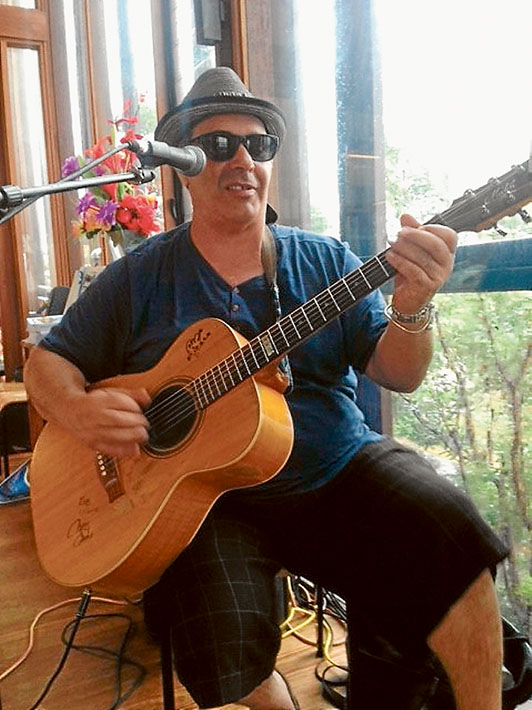 ROB Papp is a singer songwriter and well-honed guitarist with many years experience performing in bands, duos and solo gigs.
During his formative years, College of the Arts Founder, Bruce Clarke recognised Papp's potential and took him on as his protégé, tutoring him in a comprehensive education of reading, writing and playing music as well as teaching him all he knew about playing jazz.
Whilst studying at GIT (Guitar Institute of Technology) in Los Angeles, Papp met Joe Pass and Tommy Tedesco (famous go-to player for Elvis, Beach Boys, Barbara Streisand, Ella Fitzgerald, Frank Sinatra, The Monkeys plus every other famous musician you can think of). In fact Tedesco is known as 'The most successful musician you've never heard of'.
He also had the opportunity to work on chops and licks in the presence of Robben Ford and the renowned Steve Vi, the legendary guitarist who was taught by Joe Satriani and gigged in many famous bands including Frank Zappa's.
Papp gigs regularly around The Mornington Peninsula in his jazz ensemble called The Manhattan Trio, his blues outfit, Blueshead, and as an acoustic soloist.
His versatility in music genres is refreshing and much appreciated by his fan base.
Currently Papp is performing regular acoustic solo gigs at Crackerjacks on Nepean Highway in Carrum, (Carrum Bowling Club), and at Double G in Mornington, Soundbar in Rosebud and The General Wine Lounge in McCrae with his other bands.
Gig info: www.robpapp.com