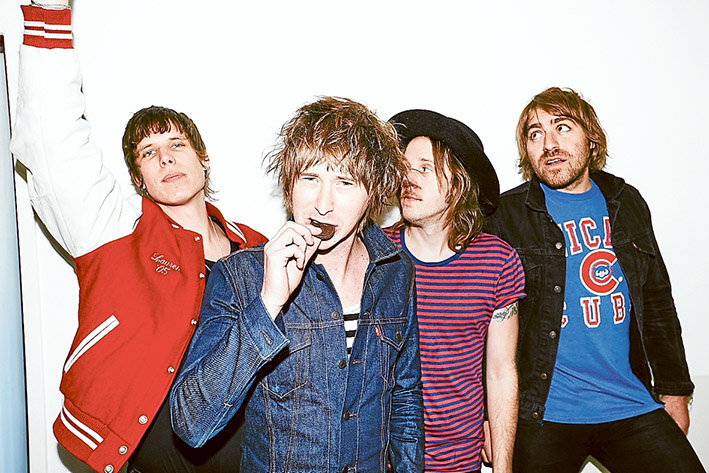 The video for "Never Seen This Before" showcases the high-octane, energy filled presence that The Delta Riggs bring, and previews the carnival atmosphere they'll bring when they hit the road in September for a huge run of dates across the country. Joining The Riggs on tour will be Gideon Bensen, whose recently released debut EP "Cold, Cold Heart" draws a squiggly line from Loud Reed to Talking Heads, and never runs out of ink.
Active Galactic, produced by the band and Jason Hollis, will be The Riggs' third studio LP. Recorded in just nine days at The Grove Studios north of Sydney, the LP Features 12 cuts that run the gamut of musical genres from the Rolling Stones inspired "Surgery of Love", the high-powered N*E*R*D infused "Baddest Mother F*cker in the Beehive", and the disco rock of "Never Seen This Before".
The Active Galactic Tour, presented by Triple J, will hit The Grand Hotel in Mornington on 7 October.
Book online at www.grand.net.au