By LACHLAN BRYAN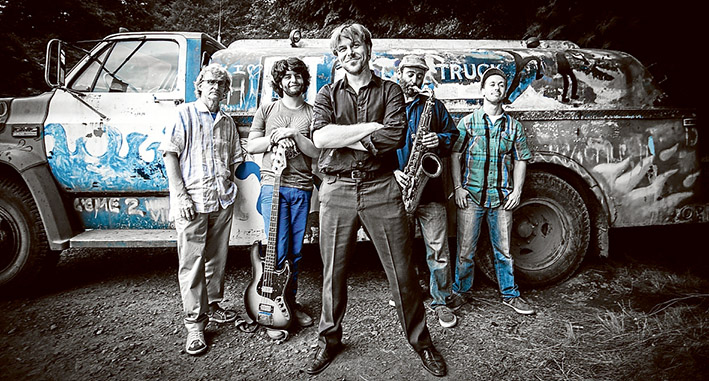 There's something undeniably authentic about The California Honeydrops. Hailing from the Bay Area (Oakland, CA), the band draw on a diverse range of archetypal American influences from funk, soul and R'n'B to Delta Blues and New Orleans second line.
Having toured regularly throughout the USA and Europe, appearing at dozens of music festivals and supporting the likes of BB King, Buddy Guy, Alain Toussant and Dr John, The California Honeydrops have honed a dynamic and dancefloor-filling show, led by Polish born and bred frontman Lech Wierzynkski on vocals, trumpet and guitar. Wierzynski learned his trade in his homeland, listening to pirated copies of records by the likes of Sam Cooke, Ray Charles and Louis Armstrong. The rest of the band is made up of founding member and drummer Ben Malament, Johnny Bones on tenor sax and clarinet, Lorenzo Loera on keyboards and Beau Bradbury on bass.
It's hardly a surprise to learn that on their first Australian visit, The California Honeydrops will be appearing at The Caravan Music Club, a venue that is building a reputation as the first port of call for interesting new (and old) American acts.
The show takes place on Wednesday 25 November and tickets are available now at caravanmusic.com.au