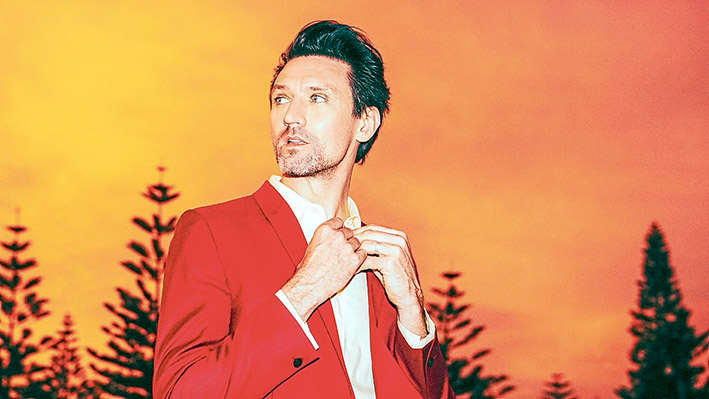 Locals will be able to hear tracks from 'Strange Loop' live as Paul Dempsey heads to The Grand Hotel in Mornington on 9 September.
Arriving seven years after the Something for Kate front man's acclaimed solo debut, 2009's top five ARIA charts success 'Everything Is True', 'Strange Loop' –is freewheeling in form but precisely executed; it's a record that knows what it wants to say, what it needs to be – 11 tracks that enclose surreptitious dry wit, the irregularity of the everyday, and the pathos of longing in a mix of magic hour melodies, striking instrumentation, and tenderly charged vocals.
'Strange Loop' reveals a super-charged Dempsey; his voice more potent and powerful than ever, his stories and characters magnified, his instrumentation more adventurous and playful. It's an album that sounds like doing what you want, and actually getting it right. Most musicians would be content with being involved in a single much-loved project, especially one as constantly rewarded as Something for Kate (double figures for ARIA Awards nominations, winners of Triple J's Album of the Year, multiple top ten albums), but 'Strange Loop' is confirmation that Dempsey will alternate between the beautifully rigorous noise he makes with Stephanie Ashworth and Clint Hyndman and his own diverse solo career.
'Strange Loop' contains compelling pocket universes, at once uniquely identifiable as one of our great artists at work, but also indicative of fresh forms. It's a dazzlingly intimate record, alive to the very pleasure of being alive…
When: Friday 9th September
Where: Grand Hotel, 124 Main Street Mornington
Contact: 03 5975 2001
Book online at www.grand.net.au