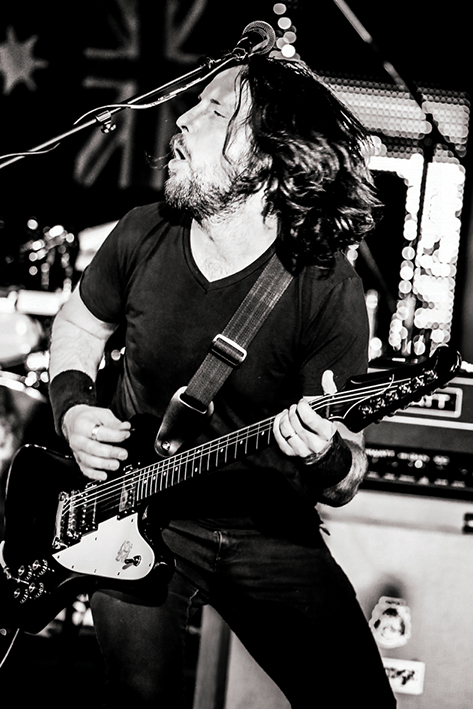 Hailing from the Mornington Peninsula, singer/guitarist Dylan Boyd, along with powerhouse drummer Noel Tenny and bassist Damien Boyd, is bringing a fresh new energy into the Melbourne Blues scene.
After clocking up the miles in various original bands, cover bands, wedding bands, tribute bands and rubber bands, the Dylan Boyd Trio's repertoire spans a huge demographic not only in terms of chronology, but also, style. Not too often would you hear Peter Gabriel in the style of blues/rock, in a trio format. Speaking of their style and influence, obviously they have your usual shuffles and blues standards in their sets ranging from Clapton to Hendrix, however DBT incorporate some of the more modern players including as John Mayer and Joe Bonamassa. The one thing they love is turning the amp up to 11 and punch each song that little extra, so don't be surprised to hear a bit of ZZ Top, Bad Company, Black Crowes and Led Zeppelin thrown in for good measure.
Dylan and the lads were welcomed with open arms at their first round of gigs at Davey's Sunday Soultrain and are looking forward to their return on Sunday 17 May.
Be sure to make it down for a bevy and say 'hi' to the boys at their next show. You're gonna hear a lot more from these boys!