By LACHLAN BRYAN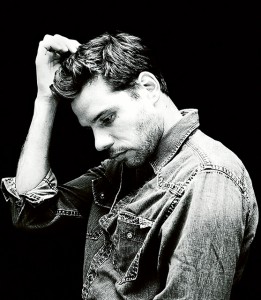 As we emerge from the depths of winter, we fans of country-ish music will be pleased to find festival-season upon us. Just like the artists themselves, we'll have to hop in our cars and jump a few planes to take in all the action, but there's plenty going on – particularly in late September and early October.
For over twenty years now, the north-western Victorian town of Mildura has played host to one of the most epic festivals on the country music calendar. Spread across ten days, with fifteen venues and around forty artists, the festival brings around 15,000 people into town. Attending The Mildura CMF is a unique experience – with some exceptions, the music is tailored towards an older demographic, and all the shows are free. There's plenty of 1960s and 70s inspired Classic Country, and more than a little bush balladry also. For those who aren't so into the music, the local brewery and wineries do a roaring trade.
This year The Mildura CMF runs from Friday 25 September to Sunday 4 October.
Further afield, that first weekend in October hosts two more country-inspired festivals, both of which fit the 'hip-to-be-country aesthetic'. Dashville Skyline in the Hunter Valley takes place on the 3rd and 4th, at a property in Lower Belford. The lineup for this inaugural year includes the likes of Shane Nicholson, Wagons, Chris Pickering, Oh Mercy, Melody Pool and yours truly, as well as a number of international acts such as Bahamas (Canada –pictured). Dashville Skyline's theme is 'Americana and Psychadelia' – two rather complimentary sub-genres that seem to ensure that there'll be pervading 1970s vibe.
Dashville Skyline in the Hunter Valley takes place on the 3rd and 4th October.
Head six or seven hours further North (by car) and you'll stumble across another great festival on the Saturday 3 October-Monday 5 October. The inaugural Murwillumbah Country and Roots Fest is curated by alt-country artist Lou Bradley and boasts the likes of Kasey Chambers, Bill Chambers, Kevin Bennett, Katie Brianna, The Davidson Brothers and many more. I've left off a lot of names there simply for the sake of saving some space – but suffice to say it is one of the strongest country and roots lineups ever seen in this country and promises to be a huge first year. If you haven't heard of Murwillumbah, you'll be pleased to learn that it's just twenty minutes by car from the Gold Coast Airport, making this festival also one of the most easily accessible .
Murwillumbah Country and Roots Fest from Saturday 3 October to Monday 5 October.
Whilst festivals are great for hardcore country fans, they're even more useful for those just casually flirting with the genre. The three mentioned above give new converts the chance to take in the wide variety of artists and styles that make up 'country' – highlighting the fact that it's a wide and varied genre. If you're really adventurous and don't mind a bit of time on the road – why not do what I'm doing and go to all three?!