By TERRI LEE FATOUROS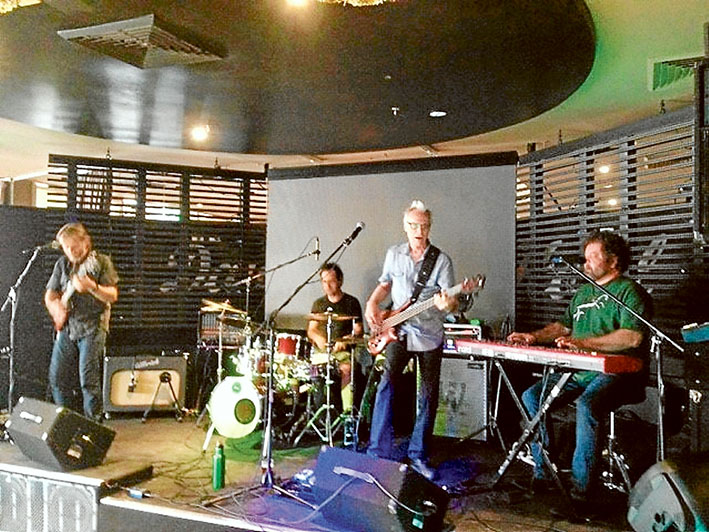 IF YOU haven't taken time out to catch Geoff Achison and his band, The Souldiggers, then stop procrastinating and go see them. They are brilliant.
With Gerry Pantazis on drums and two ex-members of Little River Band – bassist Roger McLachlan, and keyboardist Mal Logan morphing harmoniously within structured songs, giving rise for Achison's unique guitar virtuoso to ad-lib during performances, it's enthralling, to say the least.
Achison tours America, England and Europe regularly, has a string of credits and awards far too numerous to mention. He carries a staggeringly-huge worldwide fan base.
This humble world-renowned guitarist teaches guitar mastery at Fur Peace Ranch in Ohio, USA, as well as various other places around Melbourne. How fortunate for us!
Over the years Achison has gigged with greats like The Allman Brothers, Tommy Emmanuel, Dutch Tilders, John Mayall, Clarence "Gatemouth" Brown and John Mayer to name a few.
Currently we have our boy back in Australia, gigging around the burbs and interstate over the next few months so now is probably a good time to catch him and his band.
Just before Christmas, Achison played The Soul Train to a much-appreciative crowd at Davey's in Frankston.
On Monday, 25 January they play the Flying Saucer Club, 4 Georges Rd, Elsternwick, performing a Guitar Showdown with Jimi Hocking.
Dinner 6pm – Showtime 8.40pm