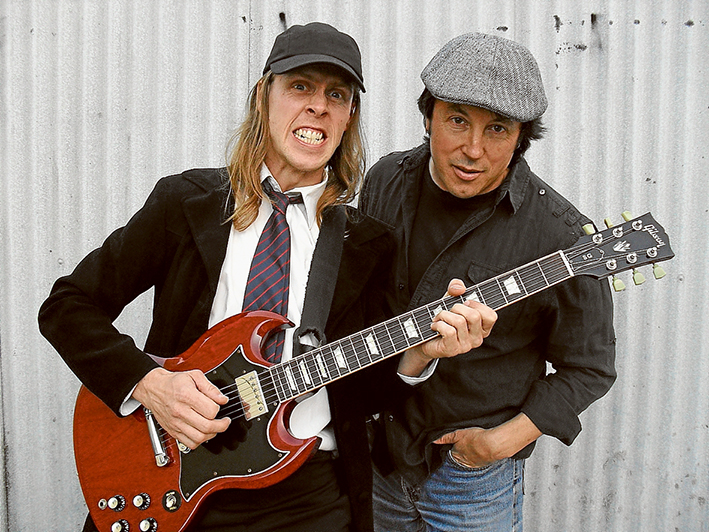 Dirty Deeds, the world's longest running AC/DC Tribute Show is getting ready to ROCK the Rosebud Hotel on Easter Saturday 4 April.
Formed in 1990 and currently on their 25th Anniversary Tour, Dirty Deeds still features original lead singer Alfi Rocker and has undeniably earned their reputation as one of Australia's best tribute bands and the closest thing to a real AC/DC concert.
Originally formed to commemorate the 10th anniversary of the late, great AC/DC singer Bon Scott in 1990, things went even better than expected for Dirty Deeds as one show after another was added to the schedule and before long they became one of the biggest drawcards of the Melbourne pub-rock scene, performing to large audiences everywhere.
Headlining events in major towns and venues throughout Victoria, Alfi and the boys racked up large outdoor concerts such as Broadford, The Phillip Island Moto GP and the Shepparton Custom Bike & Hotrod Show to name just a few.
Interstate and overseas requests for the band are common and in October 2010 the first South Australian dates were booked and Dirty Deeds delivered ROCK.
At an outdoor concert in Tasmania Dirty Deeds were honoured by Australian Rock legend, Angry Anderson joining Alfi Rocker on stage together belting out the Rose Tattoo classics Bad Boy For Love and Rock & Roll Outlaw.
Entering a new era, Dirty Deeds opened a new chapter when expanding their set list to include Brian Johnson classics such as Hells Bells, You Shook Me All Night Long and of course the mighty Thunderstruck.
Year after year, show after show, Dirty Deeds keep on delivering the high voltage rock 'n' roll of Australia's greatest, and the world's most successful rock band – AC/DC.