By BILLY DIXON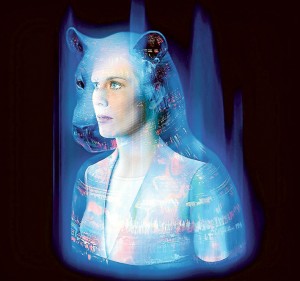 Vocally breathtaking and sophistically arranged, Fluir's debut EP The Way openly explores the loss, purpose and reawakening of her love for music. Creatively exhausted, a new found inspiration and energy sourced from Australia's live music scene gave rise to the birth of Fluir.
There's a lot to be said for original music coming out of Australia, and more specifically, Victoria. Music is a business and many artists fall into the trap of finding early success and then try to produce more of the same in an attempt to garner new fans without losing those who brought them success. Fluir's creative journey has taken a different fork in the road.
Three years ago, the Melbourne singer-songwriter Siobhan Krelle put down her guitar. Only days earlier she had released an album. The recording process had left her burnt out, with no energy to continue her music career. She was uninspired; she had lost the urge to create and the will to perform. She was left with no desire for writing, singing or producing.
Believe it or not, the antidote came through last summer's music festival season, which as we know is ripe to the point of overexposure in Australia. It brought about a transformation; the myriad festivals and conglomerate musical and cultural events showed her that music could, in fact, be fun again.
The Way explores the emotional side of the creative process, boldly documenting Fluir's personal journey from writers block to the elation and triumph of writing again.
The music video for "Destination," the first single taken from the EP, symbolises Fluir's subconscious pursuit of stability in search for a greater purpose and destination in a world where everything appears seamlessly attainable.
"I've Gotta Have You," the track behind the most recent Australis campaign was co-written with producer Jesse Marantz, and reinforces Fluir's place in Australia's music scene, showing off her ability to write infectious, feel-good music at the dawn of her return.
Inspired by the indie pop sounds of strong female vocalists like Alison Wonderland, Broods and CHVRCHES, The Way explores Fluir's new love for synths, drum loops and effect racks.
The Way is filled with warm glowing synth lines, intricate rhythms and Fluir's beautiful crooning voice.
She's touring Victoria soon after the EP drops, so be sure to catch her in voice and in flesh at the following venues over the next few weeks.
10th March: Shebeen, Melbourne
15th April: Bar 303, Northcote (featuring FRANKi)
16th April: Laser Highway (featuring Jordan F)