By TERRI LEE FATOUROS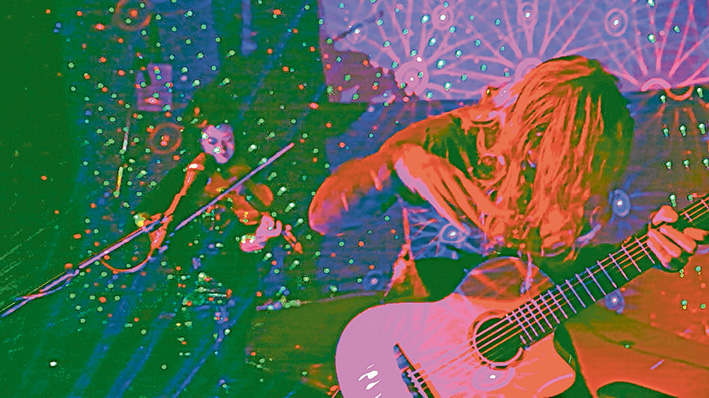 INFLAMMABLE, combustible and highly energetic flamenco-metal duo, Citrus Jam ignited the airwaves yet again at Sound Bar in Rosebud recently to an enthusiastically packed house. With a die-hard following, the fiery-sweet duo keep thrilling their peeps with spectacular gigs at various venues on the Peninsula, including the very popular God's Kitchen in Mornington.
The individual known as Citrus Jam incorporates a highly energetic flamenco-acoustic instrumental metal act. The infamous mastermind behind his self-coined Tropical Acoustic Metal with Ultimate Pirate Shred genre is joined by Scorpius Pinchius on the Violin, and together they unleash massive aural forces of rhythmically energised riffs, alongside luxurious and blissful shred melodies on their journey to accomplish absolute "Le Tropical Axe" wielding skills.
With a spectacular laser show incorporating sci-fi electronic influences that now dominate their famous flamenco-metal gigs, people are really digging Citrus Jam's new improved iteration of what some might call "controlled chaos."
After the launch of their second album Off the Hook in June 2015, they went on to tour nationally with a fresh and slightly more chaotic show. Currently the duo is cutting tracks for their third album, MacGyver Science.
They're also touring, so catch them on the road while you can at the following venues.
12-14th February – Adelaide Fringe Festival
5th March – Seddon Festival
11th March – Ontop Bar