By BILLY DIXON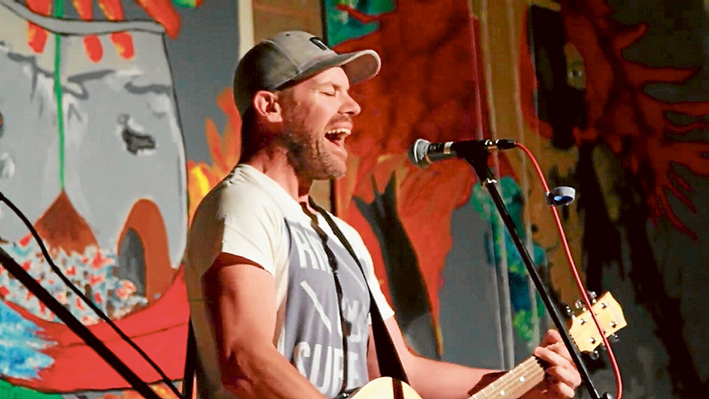 BRAD Kennedy is no attention-seeking Who's Got Talent contestant. He played in cover bands in his early years, but after going solo and writing his own tunes, would still revert to cover songs to get gigs on the Peninsula, primarily due to the relative lack of alternative music venues.
Slowly but surely, he built up a repertoire of songs all his own, and gradually slipped them into his cover gigs to build his brand. It's been a bit of a slog, but last year he released his first album, Bare Your Soul.
"There's almost a rollerdex of musicians that play with each other on the Peninsula now, so the scene is improving," he says. Without these musos looking for and willing to work, the album wouldn't exist.
He's just getting back out there playing gigs, but with a full time job and a family at home he's quite happy to ease back into the action. "Sometimes, life throws you other things… it can get in the way. My wife and I have an 18 month boy, so I'm not the guy who'll play three gigs a week, year-in-year-out."
Brad genuinely loves music, and the creative process it inspires. If you dig hardworking and humble musicians with the stones to put out some original content in this day and age, add Brad Kennedy to your playlist, or check him out at the Western Port Festival on Saturday, 20th February at 10am on the RPP FM stage.
For more info, check out bradkennedymusic.com