By ANDREA LOUISE THOMAS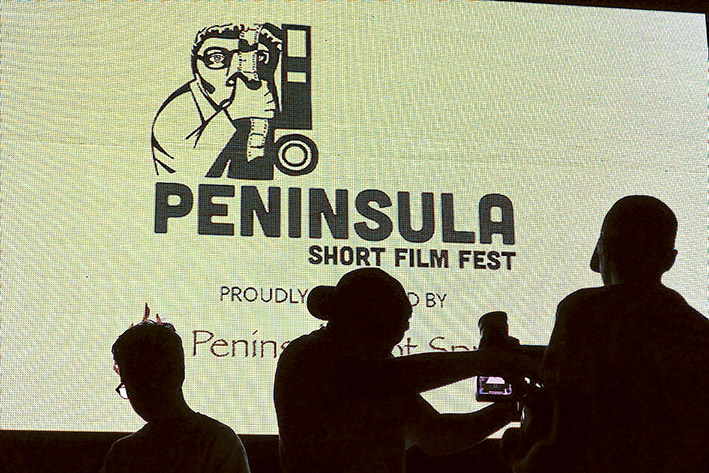 IMAGINE a warm summer afternoon, perfect picnic basket packed, a cool beverage in your hand whilst relaxing with friends or family; then the sun sets, twilight turns to the twinkling of night stars and you are captivated by a collection of short films flickering across a big screen.
Sound good? If so, don't miss the 5th annual Peninsula Short Film Festival at the Village Green in Rosebud. The best part is it's free!
Each year PSFF Festival Director, actor Steve Bastoni rounds up a collection of his friends and colleagues from the film and television industry to come and judge the twelve shortlisted films.
Dedicated regular Lachy Hulme will share his expertise and opinions with new judges for 2016: Michala Banas, Pia Miranda, Peter Hellier and Damon Gameau.
If you'd like to rub shoulders with the stars, book in to the fully catered VIP tent, but book fast as tickets are strictly limited and you must be 18 or older to enter.
For an illuminating evening, join the stars and enjoy the films at Peninsula Short Film Festival at Village Green, Rosebud on Saturday, February 6 from 4 pm. Films flicker at 7 pm.
Festival tickets under the VIP marquee ($150) can be booked online at: peninsulashortfilmfest.com.au.
But that's not all… keen film buffs can see a groundbreaking new film presented by Oz Indie Films and PSFF, called Broke. Created on a shoestring budget this gritty independent film screens at the PSFF Opening Night Party on Friday, February 5 at 7:30 pm at Rosebud Cinemas. Don't miss it.
For bookings check the website: www.peninsulashortfilmfest.com.au/tickets