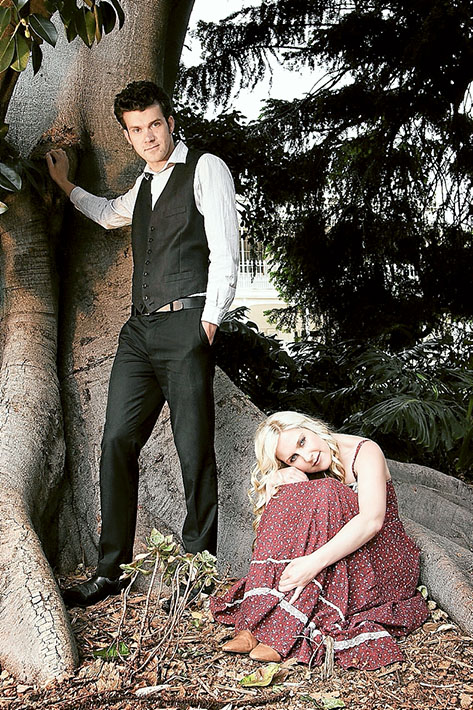 MARCH 4th will see the release of The Weeping Willows' sophomore album, Before Darkness Comes A-Callin'. Recorded in Los Angeles with Grammy Award winning engineer Ryan Freeland (Justin Townes Earle, Bonnie Raitt), Before Darkness Comes A-Callin' is a collection of 10 tracks that are raw, earthy alt-country.
The album sees Kevin Breit (Rosanne Cash) on banjo, David Piltch (Billy Bragg) on upright bass, Tommy Detamore (Ray Price) on pedal steel, Luke Moller (Kasey Chambers) on fiddle and mandolin, and guest vocals from Melbourne alt. folk duo Sweet Jean.
Lead single 'River of Gold' is a stunning centrepiece, whilst 'The Pale Rider' explores the duo's darker edges and Lachlan Bryan – that most restless of Australian alt. country wanderers – joins for a co-write on 'Devil's Road'. The Weeping Willows will be playing at T'Gallant Winery in Main Ridge on Sunday, 27th March, so don't miss them!
Next month, MINT will be giving away two copies of The Weeping Willows' new album, Before Darkness Comes A-Callin'. Grab a copy of MINT in March to find out how and when!
First published in Mint Magazine – February 2016