By ANDREA LOUISE THOMAS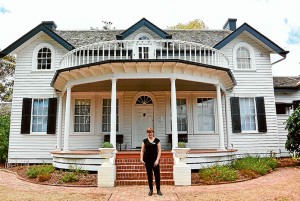 Few Australian novels have captivated the Australian psyche like Lady Joan Lindsay's Victorian gothic, Picnic at Hanging Rock.
The timeless classic turns 50 next year, but in celebration of the 40th anniversary of Peter Weir's iconic namesake film, the National Trust presents Return to Hanging Rock at Mulberry Hill, the historic home of Lady Joan Lindsay and her artist husband, Sir Daryl Lindsay. This is where she wrote the novel in her infamous "scribbling room."
Featuring a mesmerising light installation that seems to warp reality – something that greatly intrigued Lindsay – as well as original costumes and props from the film (loaned by the National Film and Sound archives), contemporary artworks, photographs, scent and sound installations and sculptural taxidermy, this is a truly interesting exhibition.
I spoke with Curator, Cara Simpson to ask a few salient questions, such as why this novel despite its dark undertones, so captivated its audience.
She explained, "We are obsessed with the myth of the lost child in Australia. Set around 1900, people went missing all the time due to harsh and difficult terrain of the bush. This story captures that anxiety as well as the drama of the search."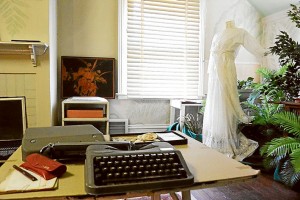 Simpson also related that Lindsay didn't expect the novel to be such a success, but had she not been married to her famous artist husband, this novel would have made her financially independent at a time when that was a rarity for women.
As to the actual mystery itself, Simpson would like to believe the whole narrative is true, but thinks there are true elements within it that genuinely reflect the time in which it was set. It also provides some insights into gender roles, social values and the pioneering spirit of Australians.
For a truly different exhibition, get a glimpse into Australia's most enduring literary mystery in Return to Hanging Rock at Mulberry Hill Homestead, 385 Golf Links Road, Langwarrin South. It's open Wednesday to Sunday from 11.00am to 3.30pm, with the last admissions to the house at 3 pm.
For bookings, call the National Trust on 9656 9889 or email bookings@nattrust.com.au
First published in Mint Magazine – February 2016