By ANDREA LOUISE THOMAS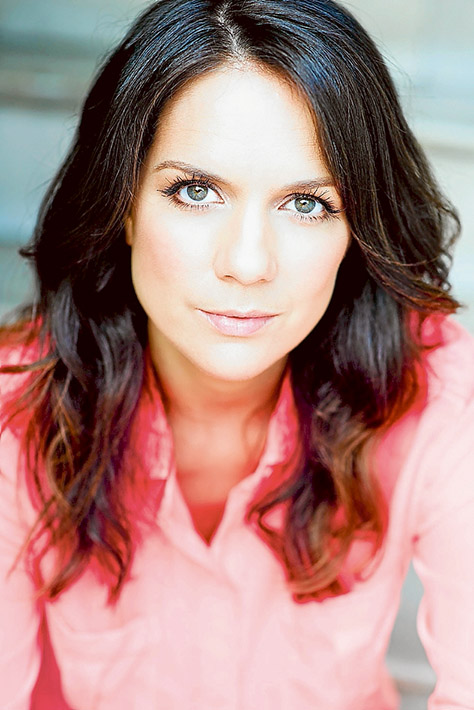 Michala Banas began her screen career as a toddler on a TV commercial in her native New Zealand. She was cast in her first film at five. Her family moved to Australia when she was ten and she debuted on Australian TV at seventeen. Banas has played many roles, but perhaps her most memorable character is the one she is playing right now in Upper Middle Bogan. Amber Wheeler is an abrasive, foul-mouthed uberbogan and audiences love her.
Banas will be heading to the Mornington Peninsula in February as part of the celebrity judging panel for the Peninsula Short Film Festival. I caught up with her to chat about her career and her next role as PSFF judge.
MINT: What will you be looking for when judging?
BANAS: I just like to be entertained – whatever the genre. Sometimes people think they have to be really clever, but often it's the simple films that are the best and the strongest. For me it doesn't have to be fancy, I just have to be engaged with the story. Story and human behaviour are the areas I'm most interested in. I am going to go with what touches me most.
MINT: What advantages do you think short film has over feature films?
BANAS: If you're starting out or you've never made a film before it's a really great place to start because you can do it yourself. You can make short films on a smaller budget. Also, when you're making bigger, more expensive films, you have to give over control of certain creative ideas. Keeping it within your creative control is important for storytellers.           
MINT: What are the qualities of a great film?
BANAS: Story and writing are the keys to making anything good. Honesty, care, love and authenticity are also great.
MINT: How did you decide to become an actress?
BANAS: My father, John Banas, was an actor who became a director and ran a theatre when I was a child.  He went into writing later. Of course that influenced me. I grew up in the industry. I started when I was very young. I just always loved performing. It's the only thing I felt passionate about and still really feel passionate about which is pretty awesome after 30 odd years. It's a fascinating job.
MINT: Let's talk about Amber Wheeler…. Is this role the most fun you've had on screen?
BANAS: Yeah, I think so. We're shooting our third season soon and I actually I can't wait to do it and that's completely honest. I love her. She's so fun. She's got such a big heart under all of that stuff. Robyn Butler's writing is so amazing, so brilliant and well thought out. She's made my job very easy. I have to celebrate that.
MINT: How do you channel the Australian bogan?
BANAS: I'm not that far away. We've all got it in us. I think Australians love this show because we're all a bit of both. We've all got the snobby part of us and then we have the part of us that wants to eat hot chips on the couch and swear like a truck driver. Amber is not a stretch for me to be honest. She just speaks her mind, which I really admire.
MINT: If you could create any kind of female character for TV, what would she be like?
BANAS: I just want to see more women in leading roles of varying ages in general. I love strong women. I think that's pretty clear with Amber, but strong doesn't mean you're not vulnerable. There seems to be a lot stuff on film that puts women in one category, not like in real life where we cross over into all the worlds of career, family and all that. I love it when the balance is right because it's more truthful. 
MINT: What would you like to try that you haven't tried yet?
BANAS: I'd like to direct.
Come meet Banas at the Peninsula Short Film Festival on Saturday, February 6 at the Village Green, Rosebud. Event starts at 4 pm. Films screen at 7pm.
Don't miss Banas as the indomitable Amber Wheeler in Upper Middle Bogan starting soon on ABC, Thursday nights at 8:30.