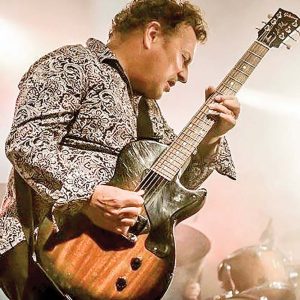 FROM Daddy Cool to Mondo Rock and as a solo artist with no less than 26 ARIA Top 40 hits to his credit as a singer, songwriter and producer, Ross Wilson is one of Australia's most awarded, respected and well-known artists!
From the legendary band Daddy Cool whose number one anthem Eagle Rock smashed all previous sales records in Australia, to the 1977 formation of Mondo Rock, delivering 80's hits 'Cool World', 'State of The Heart', 'Chemistry', 'No Time', and 'Come Said The Boy' and into the 21st century as a solo performer, Wilson has never been out of the limelight.
Twice inducted into the ARIA Hall of Fame, Wilson has written hits for Jimmy Barnes, John Farnham and Joe Cocker, and produced smash hit albums for Jo Jo Zep and the Falcons, Skyhooks and Screaming Jets.
Come Back Again to see an absolute solid gold legend of rock and his full band 'The Peaceniks' perform all his hits!
Ross Wilson and the Peaceniks will be playing at The Grand Hotel, Mornington, 22 March.
Tickets at grand.oztix.com.au or www.grand.net.au