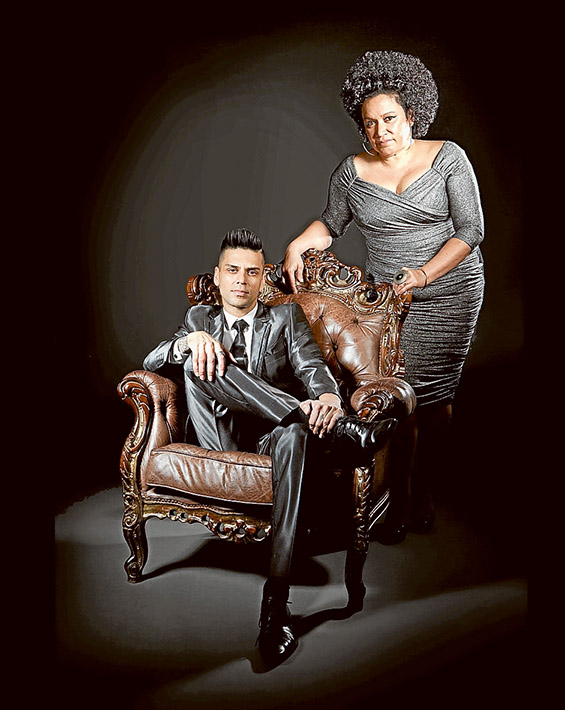 Award-winning musicians Andrew De Silva and Vika Bull are set to make a grand entrance at the Mornington Winter Jazz and Blues Festival this June in the international production of Marvin Gaye – Let's Get It On.
Andrew De Silva, who recently released his single I See The Future to rave reviews, says he is a perfect fit for the show. "Marvin Gaye has always been one of my idols, and I'm extremely excited to have been given this opportunity to portray this music icon on stage."
Marvin Gaye – Let's Get It On has just returned from a sell-out season in South Africa. The producers were very keen to cast local singing personalities for the show and found their stars in Andrew De Silva and Vika Bull.
Andrew shot to fame as a member of the '90s boy group CDB and won the 2012 season of Australia's Got Talent. He has since gone on to tour Australia and overseas.
Vika Bull has firmly established herself as one of Australia's most powerful female voices, having supported legendary musicians such as Bob Dylan, Billy Joel, Sting and Joe Cocker until 2012, when she was cast in the leading role of At Last: The Etta James Story. She's since performed in every major theatre around Australia and received the continuous praise of every critic that has seen the show.
Marvin Gaye – Let's Get It On is a two-hour narrative concert that celebrates the life and music of the multi-talented musician, singer and songwriter acknowledged as The Prince of Motown – The Prince of Soul.
The show features some of Marvin's most beloved songs, including I Heard It Through The Grapevine, Ain't No Mountain High Enough, his stunning spiritual masterpiece What's Going On, the Grammy Award-winning Sexual Healing and many more.
The show explores Marvin's humble beginnings, his troubled relationship with his father, his search for meaning and the music that defined a generation. The voice that formed the soundtrack to countless liaisons in the '60s and '70s was tragically silenced thirty years ago.
The scale of that tragedy is reinforced in the retelling of his story. From the opening number – Stars and Stripes Marvin-style – to the finale, the show channels "the main man" in a tribute that is more music than just musical, more lyrics than script. Andrew and Vika will be backed by some of Australia's finest and funkiest musicians, The Funk City Band.
Marvin Gaye – Let's Get It On will be at The Grand Hotel in Mornington on Sunday, 12th June.
For tickets phone (03) 5975 2001 or go to www.grand.net.au