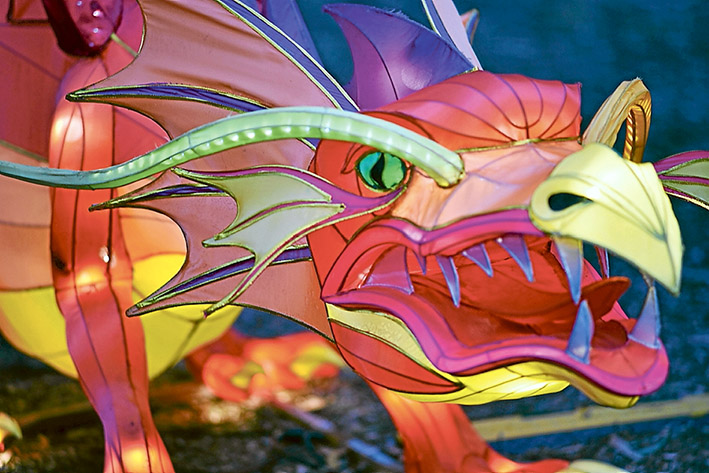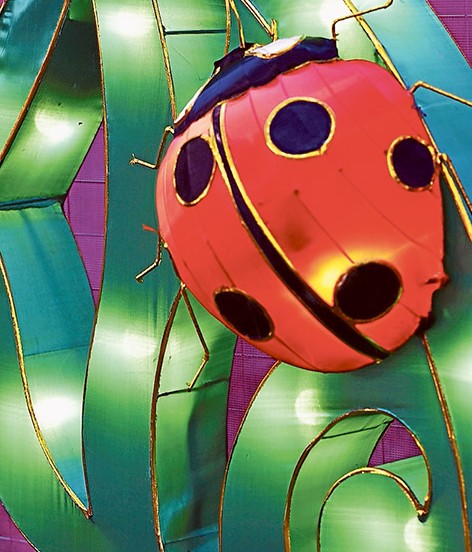 Boneo Maze is a 27-acre nature-based attraction, nestled in the belly of Mornington Peninsula's southern coastal townships. By day, the park is a hive of activity, offering peddle boats, maze treasure hunts, picnic gardens and mini golf. But after 6pm, the park's magical side comes to life with the Mornington Peninsula's inaugural lantern and light sculpture event: LANTASIA.
For a limited season this summer, LANTASIA will open nightly from Boxing Day until Jan 27th, 2016. Direct from the Dandenong Festival of Lights, Boneo Maze invites visitors to experience an ethereal display of fantasy light sculptures, experienced as a journey into the night gardens.
Born from an ancient tradition of lantern making, the beautiful sculptures are crafted over several months on hand-painted silk over wire frames. LANTASIA will feature more than 100 light creations and a long-held dream of owner Michael Wittingslow; "Many years ago I saw the lantern festivals in Singapore and thought how I'd love to bring them here to Australia". "By opening the gardens of Boneo Maze at night and creating this unique light sculpture ambience, we're hoping to bring a little bit of magic to the Mornington Peninsula".
Carefully placed along the 1.5 km of boardwalk, the colourful light sculpture scenes invite visitors to 'watch the garden glow'. Casting long reflections are the larger 3m high sculptures that shimmer over the lakes and waterways. Charming, softly-lit creations of pink flamingos, ibis, lotus flowers, giant lilies, grasshoppers and butterflies brings LANTASIA to life. Offering a chance to view the light sculptures up close is the Dragon photo seat and falling tree light display: a feature in the Games garden. Add the music, lights and grandeur of the Wittingslow family's vintage carousel (circa 1864) and the evening almost takes on a celestial atmosphere. Before departing, guests can play a round of night mini golf or enjoy a coffee, ice cream and dessert at the lakeside cafe.
LANTASIA at Boneo Maze opens nightly from 26th December, 2015. Tickets available at the gate.
Jump online for more information: www.lantasia.com.au