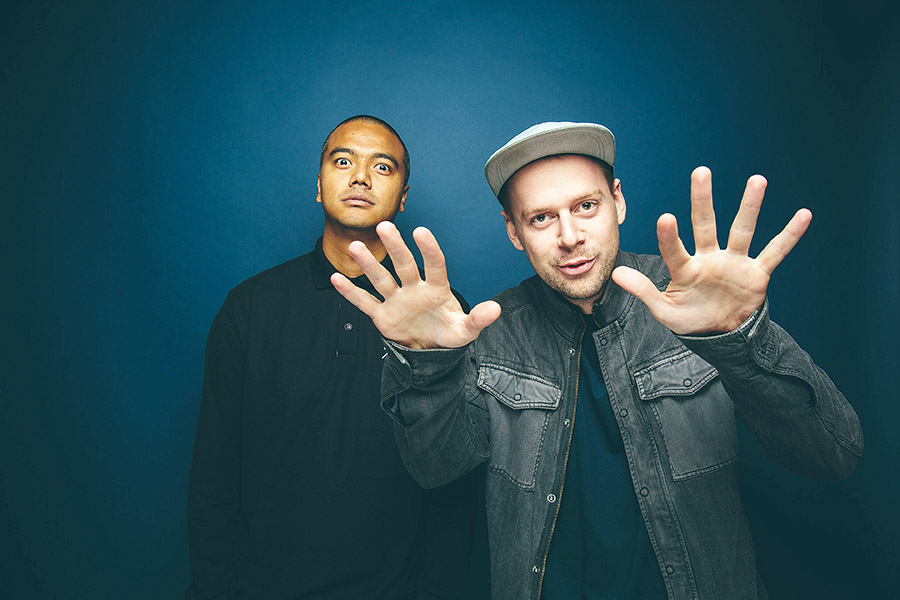 AUSSIE hip hop duo Horrorshow are bringing their show to the Chelsea Heights Hotel on Friday 9 June as part of their nationwide tour in the wake of the release of their Bardo State album.
Producer Adit Gauchan says the band is touring with a full band on the tour to showcase songs from the album.
"I've been listening to a lot of Soulection in recent years, that's definitely found its way into the production, whether that's Carmack, or Kaytranada. Kanye is probably my single biggest inspiration since day one, there is always so much soul and emotion in his productions. Also Anderson .Paak; the way he blurs the line between rapping and singing is real cool and definitely pushed us to be more free with our sound.
"We just wanted to bring the songs to life in a way people hadn't heard before in the live context. It truly is bigger and better. Also, it's more fun with more friends on stage with you."
The Sydney-based band have been rocking beats and words for more than a decade and Gauchan credits their longevity on "making music we truly love first and foremost".
"Despite being bigger and better, we still want to remain true to the original songs, particularly the new songs which people haven't even heard before live," he said.
"So the show will sound like the album, we're just going to be playing around a lot more with the arrangements, and making sure those drums knock hard with our drummer, Dane in the fold!
"Having Freddy Crabs from Sticky Fingers also brings a whole new musicality to our sound. It's a big vibe."
Horrorshow, whose name is inspired by slang language used by the Droogs in the book A Clockwork Orange, are looking forward to hitting the heights at Chelsea Heights Hotel.
Gauchan says: "There's heaps of surprises in store. Bring your friends, let's get it poppin'!"
Horrorshow hit the Chelsea Heights Hotel, Cnr Springvale and Wells Road, Chelsea Heights on Friday 9 June with support from David Dallas and Turquoise Prince.
See chelseaheightshotel.com.au/shows or call 9773 4453 to for tickets from $30.