"Swing Man"
Date/Time
Date(s) - 11/08/2018
7:30 pm - 8:30 pm
Location
Cube 37 Frankston Arts Centre
Categories No Categories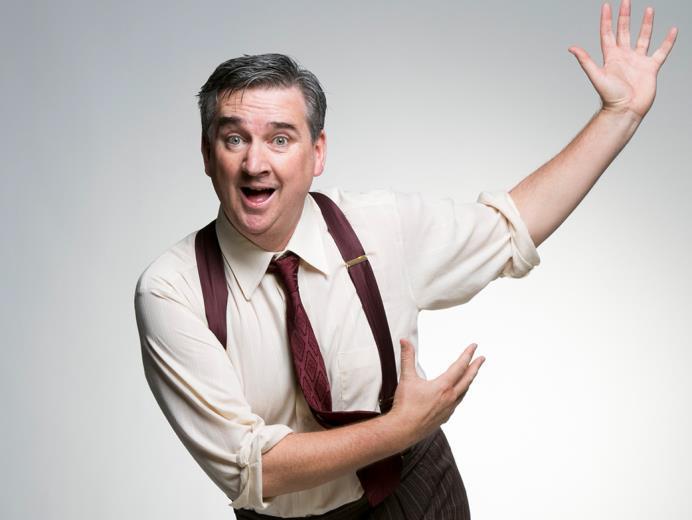 "Fleet of foot Damian Callinan has found that self-improvement and comedy can make strangely effective bedfellows." – Herald Sun
Damo set himself one goal to achieve before he turned 50: learn to Swing Dance! Result – He owns professional dance shoes but still can't swing dance. As far as unfulfilled life goals go, it's no modern day tragedy but when you selectively narrow your life goals down to one thing and you don't do it, it's time for revision. What else has Damo left off his list of goals? Can he meet his revised target of learning to swing dance by 51? Are his dance shoes tax deductible? 'Lindy hop' on down to watch the three time Barry Award nominee 'Shag' his way through his mid-life 'Boogie Woogie' crisis.
Swing Man is a brand new show from multi award-winning comedian Damian Callinan. In his comedy dance show The Cave to the Rave, Callinan proved he had the moves, what will happen when he adds a partner to the mix?
Damian turns his unique brand of witty writing, physicality and observational humour to his personal version of a mid-life crisis.
Written and performed by Damian Callinan.
Ticket Prices: $30 – $44
Buy Tickets: artscentre.frankston.vic.gov.au/Whats_On_-_Buy_Tickets/Swing_Man
Presented by: Frankston Arts Centre and Hey Boss
This show is handpicked to be in the FAC 2018 Season.