Duos hit the stage
Date/Time
Date(s) - 11/08/2018
8:00 pm - 11:00 pm
Location
Frankston Arts Centre
Categories No Categories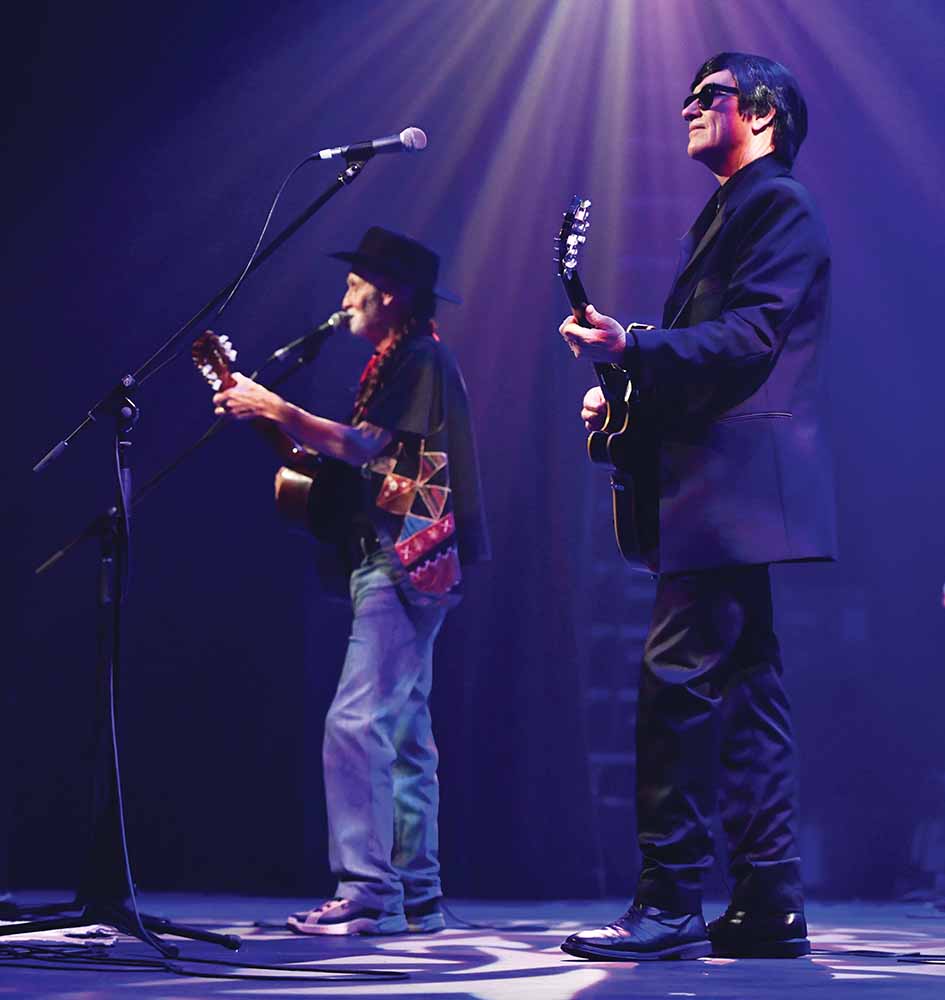 CONCERT goers will be able to enjoy two shows for the one ticket. This amazing touring event featuring the music of Simon & Garfunkel and Roy Orbison & Willie Nelson is coming to the Frankston Arts Centre on Saturday 11 August.
Mark Shelley and John Robertson have been performing together, touring the nation and overseas for 25 years.  As a celebration of this milestone, and the fact that this year celebrates 50 years since the release of the movie The Graduate, and 30 years since the passing of Roy Orbison, they decided to tour both of their shows in one amazing concert.
'Simon & Garfunkel The Concert' opens the evening including classics such as Mrs Robinson, The Boxer, Bridge Over Troubled Water, Feelin Groovy, Me & Julio, Homeward Bound, Scarborough Fair and Sounds of Silence.
This wonderful concert is a celebration of the times, the stories, the music, the harmony & the songs that reflected the mood of the 60s and defined the term "folk rock".
Feedback includes: "Great! Such a walk down memory lane I wanted to be wearing cheesecloth with wild hair, leather plaits and JC sandals. Thanks for stirring the memories." – Jennifer, Tamworth
And then after intermission 'Willie & Roy The Legends' including On the Road Again, To All the Girls I've Loved Before, Always on my Mind, Seven Spanish Angels, Pretty Woman, Crying, Running Scared and Only the Lonely.
John Robertson as Willie Nelson and Mark Shelley as Roy Orbison are so effective in their characterisation, vocals, musicianship and storytelling that audiences no longer see Mark and John, but Willie and Roy.
You will sing, laugh, shed a tear, clap…and most of all believe!
As Ray Hadley put it: "It's the must-see show of the season".
See thefac.com.au or call Frankston Arts Centre on 9784 1060 for tickets to the show on Saturday 11 August, 8pm.