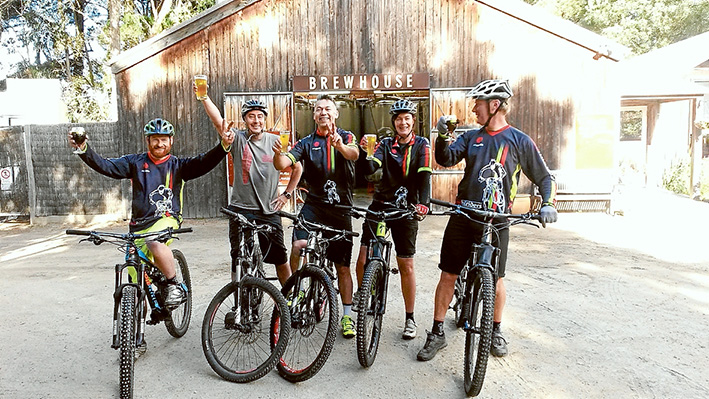 On the final Sunday of Good Beer Week (Sunday 22nd May from 9am), Red Hill Brewery hosts a guided mountain bike ride around the trails of Red Hill with the Red Hill Riders mountain bike club. The event is followed by a social session of beer, barbecue and tales of extreme achievement.
Kicking off at 9am with coffee and a chat, riders are grouped into riding ability to head off on a three-to-four-hour ride around the hidden trails of Red Hill. Even non-riders are welcome for the day.
Advanced "all mountain/gravity" ride, 15km+, high fitness & MTB skills needed
Intermediate "XC" 10km+ single track/off road. Medium fitness & some MTB skills needed
Non Riders – bring your walking shoes and take a FREE walk or run along the track (4km) to coffee, shopping or one of the many great local wineries!
Recently, the trails of Red Hill have become accessible to mountain bike riders, thanks in no small part to the hard work of the Red Hill Riders mountain bike club. Ride the trails that have been planned and groomed by the club, and are now world class MTB terrain with ever-improving features.
Come and try some of the best downhill action in Australia, right on the doorstep of the brewery! After the ride it's all social, with beer and food available to riders and non-riders alike at bar prices.