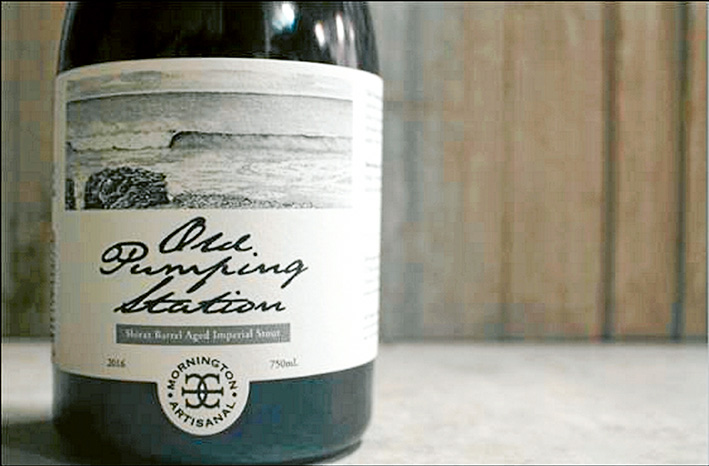 Mornington Peninsula Brewery is proud to introduce Mornington Artisanal – a selection of uncompromised and distinctive hand-crafted ales.
The first release of Mornington Artisanal is Old Pumping Station; Mornington Imperial Stout aged in Shiraz barrel presenting beautifully in a 750 ml bottle double sealed with cork and cap.
It is filled with dark chocolate and cherry aromas, hints of anise and berries laying throughout a textured and malty palate.
It is perfect for drinking now or cellaring for 1-3 years, but we certainly recommend sharing this drop with your friends and family. It is one to savour.
The name Old Pumping Station derives from a local surf spot on the Mornington Peninsula. The illustration is created by local artist, Josh Brown from The Snakehole.
Old Pumping Station is currently available for purchase at the Brewery Bar. Allocations will be going out soon to stores, and will be listed on Mornington Peninsula Brewery's  website and Facebook page.