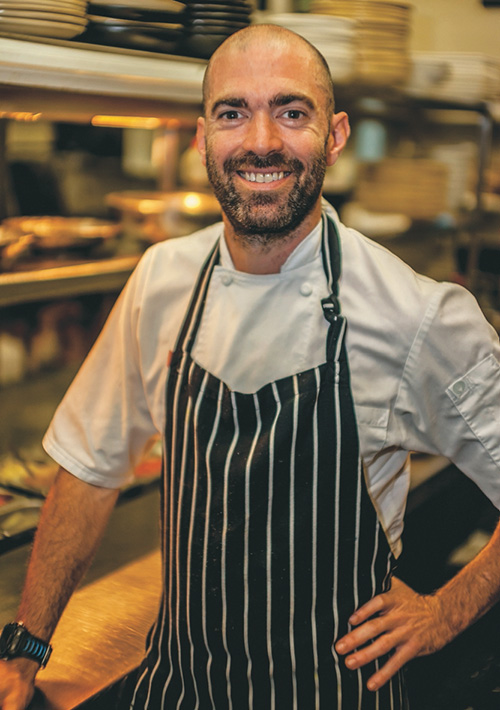 Moving from the city five years ago to start a new foray into beachside dining, Patrick Bowring, head chef at the GPO Hotel Rosebud quickly settled into the peninsula lifestyle.
As a chef, husband and father of two young girls, living in Rosebud has turned out to be an unexpected blessing.
"I had worked in mostly inner city pubs and restaurants from the time I did my apprenticeship under Andrew McConnell. I had always worked behind the bar but had a real interest in the kitchen. The head chef at the time said I would have to start out doing dishes so I did and I was soon doing my apprenticeship learning modern European cuisine at Circa which went from two hats to three, the highest award for a restaurant," said the chef who now boasts experience from not only Circa, but The Kingston and The Pavilion to name a few.
Patrick is not shy to introduce new flavours and styles whilst not letting go of traditional pub specials, and has set the GPO Hotel alight with his yearn to set the trends, not follow them.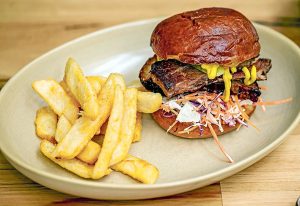 With a very down to earth attitude, Patrick admits that, like most chefs, he really just fell into it.
"I think it's a common story. A lot of chefs start out because they didn't really know what they wanted to do. Then you develop a passion for it," said Patrick, who was 18 when he decided to delve into the culinary world.
Since starting at the GPO Hotel in 2014, Patrick has been involved in a huge refurbishment and rebranding which included evolving the menu into something unique and well sought after in the area.
"I have modernized the menu but kept the core of fresh foods, and lots of local produce. We lean towards more a tex mex style of food and have two smokers where we smoke our meats in applewood, yellow box or red gum," said Patrick. "We do a whole fish smoked on the wood and break it up on hot tortillas. We do nachos with pickled chilies, dishes that seem simple but a lot of technique is involved. Our emphasis is on good quality ingredients and we don't turn food into something it's not."
At the GPO Hotel there is a lot of shared dishes and tapas style food as well as tasty vegetarian entrees.
"We do lots of seafood as well, and pork belly with corn bread, smoked beans and southern style American food."
With winter upon us, Patrick and his sioux chef will be out foraging for mushrooms to add to their fabulous dishes.
"We both enjoy foraging around Red Hill and use the mushrooms in dishes like our pasta with local pine mushrooms so have more earthy food."
While a lot of the focus is on creating hearty modern dishes with fresh ingredients, Patrick says the desserts are also second to none.
"We make all our own desserts, like the ricotta donuts, brown sugar quince parfait with shards of meringue and chestnuts," said Patrick.  "The GPO Hotel is a driving force in establishing Rosebud as a reputable food destination. Romantic dinners, family reunions, and special occasions are all catered for here."
The GPO Hotel is at 1003 Point Nepean Road, Rosebud. Call 5982 3200.