By BILLY DIXON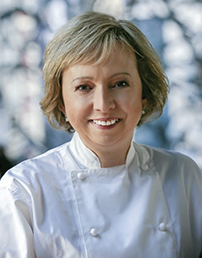 Carmela D'Amore is a local celebrity, and one of Sorrento's best cultural and culinary imports. Born in Kilmore to Sicilian immigrants, she's a first generation Australian who came to the Mornington Peninsula in 1974 with her sizeable family. Not only does she lead the team at Sorrento Trattoria from the kitchen (which she shares with her son Joe), she volunteers at Sorrento Primary School and St. Joseph's, where she assists with their annual Italian Day. As well, she runs a cooking school (Carmela's Cucina Classes) on Tuesday's and Wednesday's in the kitchen and is officially launching her tome of a cook book on the 6 December from the restaurant.
"It's just under a kilo – it's a beautiful, heavy book, if I do say so myself. It's about my family's journey as well as my own, and talks about some of the struggles we faced, how we overcame them and how I healed through Sicilian cooking."
It's an intricate combination of biography, personal struggle and culinary studies, including 75 of her mother and nonna's personal recipes that she's modified to suit contemporary tastes and standards. If there were a way to put Sorrento Trattoria on paper, this is it.
It's worth a read if you enjoy your time in the kitchen, too – Carmela and her family literally live and breathe food.
"I've been cooking for more than 40 years professionally as a Sicilian chef." Her husband also happens to have the gene – his father was the first artisan baker in Clifton Hill, and he's a French pastry chef. Ever wonder about the chefs working behind the scenes at your favourite spot? At Sorrento Trattoria, you've got generations of experience from across the globe.
Carmela's ambitions include taking star pupils from her cooking classes over to Sicily for a first-hand look at her heritage and the unique Italian food culture, but it's her family-focused frame of mind that keeps things going at the restaurant.
"Family and heritage are the foundations that we build our own identity on," she explains, noting her own hybrid heritage.
Food is life at Sorrento Trattoria.