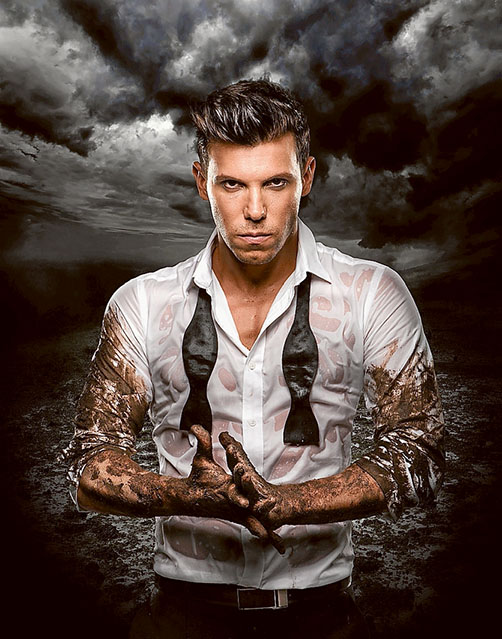 Emily Brontë's much-loved gothic masterpiece Wuthering Heights storms into Frankston Arts Centre in May 2016 as part of its four-month national tour and is set to blow the roof off!
Wuthering Heights tells the story of Heathcliff, a mysterious boy who is rescued from the street and brought to Wuthering Heights, where he develops a passionate bond with Catherine Earnshaw. As time passes, Heathcliff and Catherine's relationship deepens to the point of dangerous obsession, until one day, Catherine marries another man. Overcome with jealousy, Heathcliff flees the Heights only to return, years later, ready to exact revenge on those he believed ruined his one chance at happiness.
From the critically-acclaimed teams behind shake & stir's Animal Farm and 1984 comes the next adaption in the company's award-winning cannon.
Wuthering Heights has already mesmerised audiences in Brisbane playing a sold-out season at the Queensland Performing Arts Centre in 2014 and garnering stellar reviews: "shake & stir theatre co is undoubtedly Brisbane's (nay Australia's) best literary stage adaptors, and they continue to carry the mantle in their new adaptation of Emily Brontë's gothic masterpiece, Wuthering Heights." Aussie Theatre.
shake & stir's Artistic Director, Nick Skubij who adapted and directed this bold new work said "Aside from being an outstanding story of revenge, love and loss, we chose Wuthering Heights to re-imagine as, with every shake & stir production, we aim to invigorate classics for a new audience."