By ANDREA LOUISE THOMAS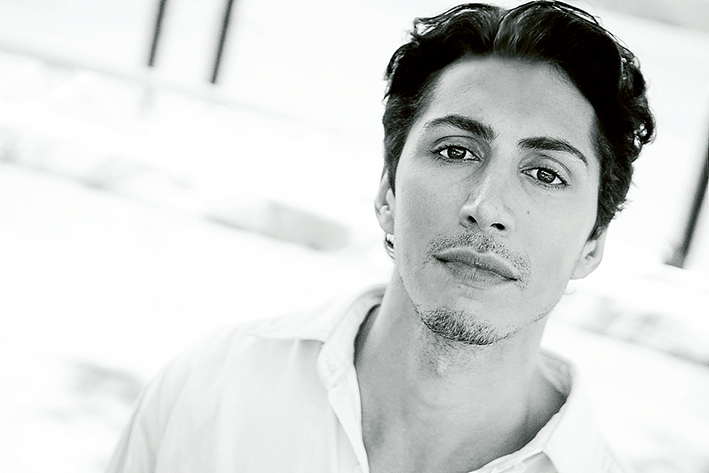 Stephen Multari is what is known in show business as a triple threat. He's an actor who can dance and sing. He works in television, on stage, in commercials and film as well as voiceover. This versatile young actor also runs a theatre production company (MopHead) with fellow actor Eloise Snape. He's currently starring as Leo in Amy Herzog's multi-award-winning, Pulitzer Prize nominated play, 4000 Miles. A beautifully written family drama, it traverses the entire spectrum of human emotion. I caught up with Multari before he heads to Frankston and Parkdale.
MINT: You are the quintessential triple threat. Of the three, which do you like best?
MULTARI: I got to a point where a love of acting took over and I started putting more of my energy into that. I started getting more work in that arena so I naturally focused on it more. I'd be lying if I said I didn't miss dancing and singing.   
MINT: This is your third reprise of Leo in 4000 Miles. What draws you to this character?
MULTARI: It's a bit of a dream role because the writing is incredible. Amy Herzog is a genius when it comes to contemporary American writing. My character gets to go through the gamut of emotions from happiness to heartbreak. He gets to get stoned with his Grandma! It's a relationship on stage that is exciting because you don't get to see an older character as three dimensional as Vera. Seeing a relationship between a grandmother and a grandson on stage like this is rare and beautiful.
MINT: Leo (21) and Vera (91) are seven decades apart. What are the advantages and disadvantages of this cross-generational relationship?
MULTARI: Sometimes when you skip a generation the two people have potential to be closer. Leo doesn't have a very good relationship with his mother. He has a much better relationship with his grandmother and they connect because of that. They share the same political views. They're kind of lefties. Leo learns to respect what his Grandma has gone through and learns from her. The disadvantage is that the generation gap causes a lot of misunderstanding, but that provides a lot of the humour in the play.
MINT: Amy Herzog is such a well-respected young playwright. What do you think makes her writing work so well on stage?
MULTARI: She's very good at observing human behaviour. The dialogue is so real, so normal and natural. The great thing about her writing is that she never lets it get too sentimental. The character Vera is based on her own grandmother so she had a lot to draw on. I think that's why Vera is such a three-dimensional character.
MINT: What's the most enjoyable aspect of being in a stage production?
MULTARI: It's the immediacy. You have that instant gratification when something works and an immediate relationship with the audience. They are as much a part of the production as the players on stage. You can't really beat that. Every night is different and being in a touring production, every venue is different and that dictates the performance style in a way.
MINT: If you could write the ideal theatrical role for yourself, what would your character be like?
MULTARI: Recently I've played some really meaty roles so maybe an amalgamation of all of them together – a role that encapsulates all emotions. Leo's pretty great. I get to get drunk, laugh, cry. They only thing I would add to that is maybe some psychopathic element.
MINT: If you had to advise a newcomer to show business, where would you tell them to begin?
MULTARI: Community theatre. 100%. It allows you to engage with all facets of theatre in a holistic way. It's the best kind of training.
MINT: Can you talk a bit about MopHead Productions?
MULTARI: So far we have a reputation for staging international works that are either Sydney or Aussie premieres. 4000 Miles was one of our first shows. I'm looking to be moved and genuinely affected when I look for a play to produce. The plays that usually do that for me are family drama driven. You want to leave a theatre changed or thinking. Otherwise, what's the point?
See 4000 Miles at the Frankston Arts Centre on Tuesday, March 22nd at 8.00pm, or at the Shirley Burke Theatre in Parkdale on Wednesday, March 23rd at 8.00pm.