By ANDREA LOUISE THOMAS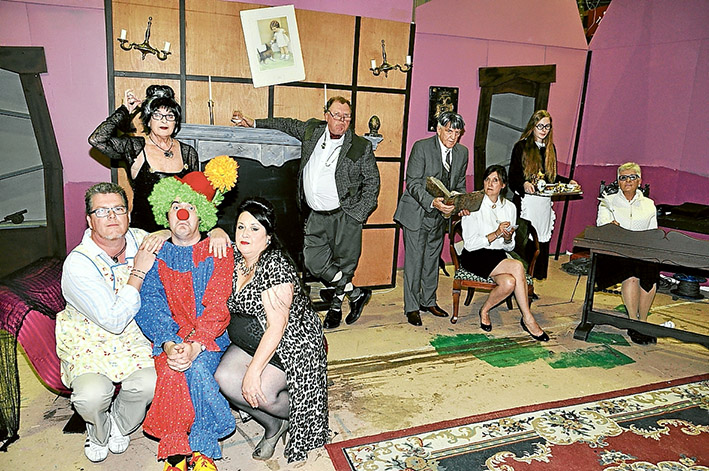 Exemplifying all the best aspects of community theatre, the ever-versatile Frankston Theatre Group never disappoints. Comedies are a particular strength, so one can be sure that there will be lots of laughs when Joyce Sedunary directs Tiptoe Through the Tombstones, a hilarious spoof from UK playwright, Norman Robbins.
It all begins with a rather bad smell at Monument House, the site of some pretty ghastly goings on. A crusty old lawyer and his secretary call together the remaining members of the oddball Tomb family to discuss the terms of the family will, but the lawyer has his own nefarious intentions. When the fog descends all matter of macabre ensues.
"It's a real caricature piece. It's quirky with surprising sets at odd angles. It's got an Addams Family tone – over the top. I love the twists and turns of the show, which keep everyone guessing until the end. It's got a really fresh feel," Sedunary shared.
Enjoy a night of laughter cabaret style at Tiptoe through the Tombstones playing Fridays and Saturdays November 20, 21, 27 & 28, December 4 & 5 at 8pm and Sundays, November 29 and December 6 at 2pm in Mt. Eliza Community Centre, Canadian Bay Road, Mt. Eliza.
BYO drinks and nibbles.
Bookings: 1300 665 377.