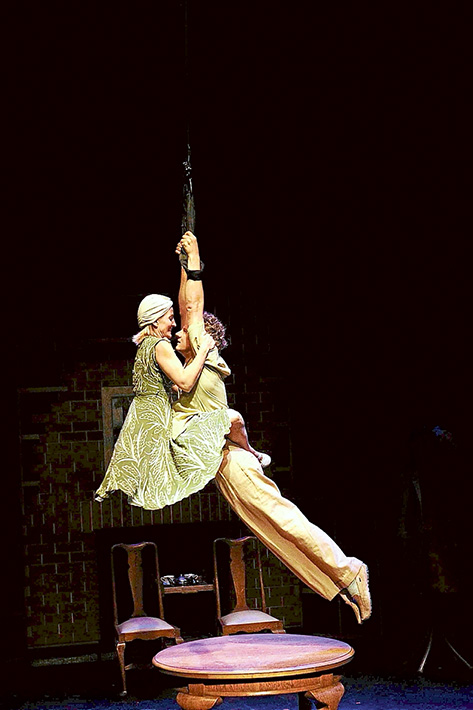 If These Walls Could Talk brings the best of physical theatre to the stage, but better yet it uses that physicality as a vehicle to convey story in a very affecting way. Combining circus skills, slapstick comedy, dance and breathtaking acrobatics, this production from Dislocate, one of Australia's leading independent theatre ensembles tells a powerful story without need for words.
Set in a single apartment the show sees the lives of six generations of occupants. Each generation lives a life and leaves a layer of memory behind. Removalists then cleverly change the set making way for the next generation of tenants and the cycle of life begins again bringing laughter, joys and sorrows.
Inspired by the Berthold Brecht quote, "Do not fear death, but rather the inadequate life," If These Wall Could Talk bristles with humour and a sense of fun, but it also tackles tough subjects such as death, euthanasia and suicide. It's a beautiful theatrical production with images and imaginings sure to linger long after the theatre seats empty.   
See Dislocate's If These Walls Could Talk at Frankston Arts Centre on Thursday, June 9 at 7:30.
Dislocate are offering a physical theatre workshop on Wednesday, June 8 at 5:30 in Cube 37.
Bookings: 9784 1060 or thefac.com.au.