By ANDREA LOUISE THOMAS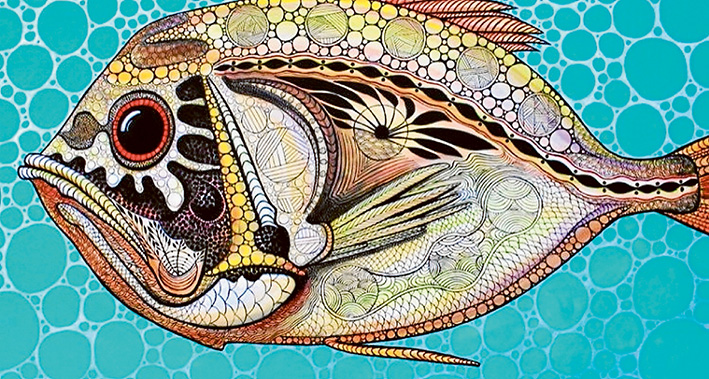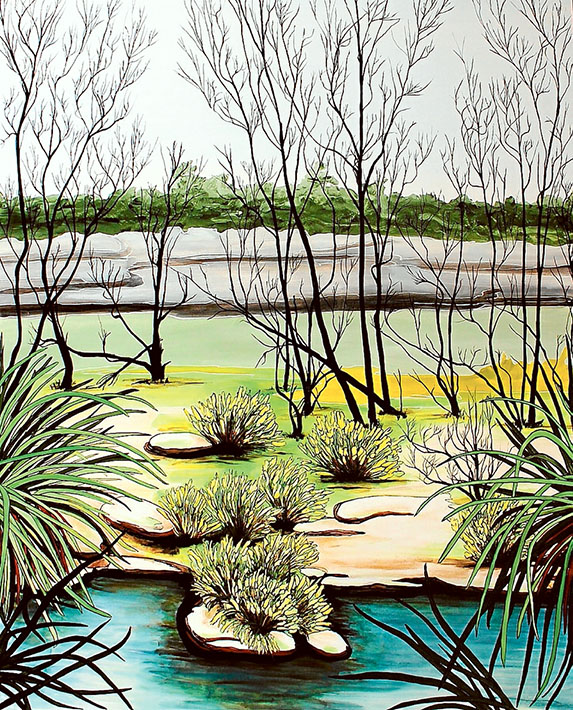 Perth-born artist, Di Crawford knows she lives a charmed life on the Mornington Peninsula. Now based in Cape Schank, the amazing diversity of birds, animals and aquatic life provide daily inspiration for her acrylic paintings and works on paper. Infused with rich colour and vibrancy, Crawford draws on the natural environment to create her unique artwork.
In her most recent exhibition, Rhythms of Nature, fish, wetlands and other natural environments and creatures are featured. Having travelled extensively through Australia including the rugged terrain of the Outback, she is able to draw on source material from many ecosystems. Crawford has a particular interest in the marvellous birdlife she sees. Texture and symbols of the land and water flow through her intricate art.
See Rhythms of Nature until April 17 on display Thursday to Sunday from 11 am to 5 pm at White Hill Gallery, White Hill Road, Dromana.
Tel 5971 0146 |  www.whitehillart.com.au | www.dicrawfordartist.com.au.