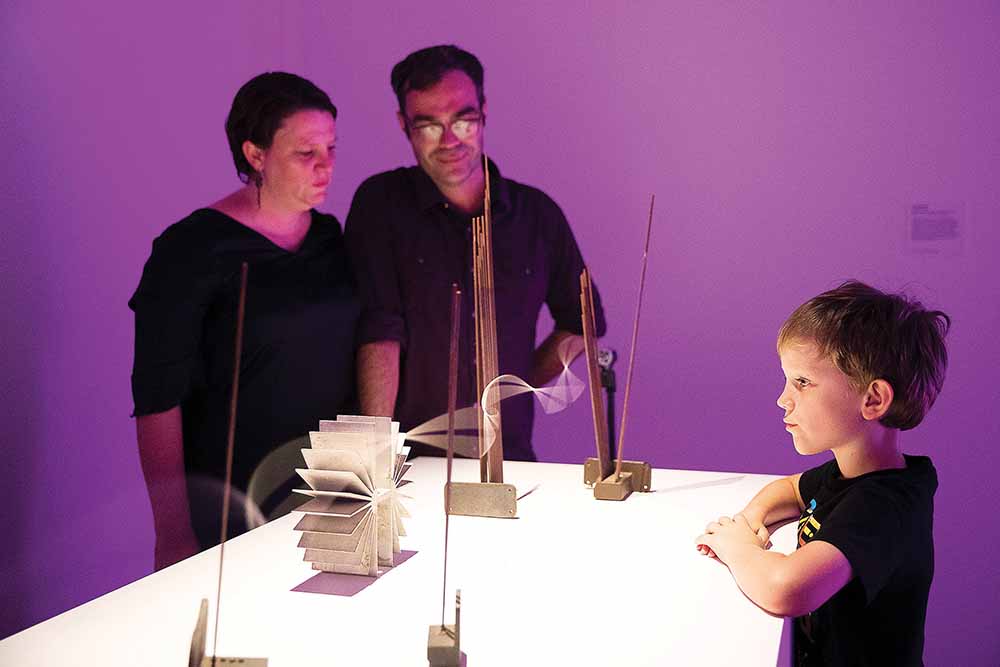 ROM 17 May until 21 July Mornington Peninsula Regional Gallery is presenting two unique exhibitions.
Ross Manning is a Brisbane-based artist and musician who uses everyday objects to create mesmerising light and sound experiences for audiences. His exhibition 'Dissonant Rhythms' transforms the space at MPRG and visitors can be amazed at kinetic forces at play.
Also on display at MPRG is 'Craftivism. Dissident Objects and Subversive Forms'. This exhibition presents 17 contemporary Australian artists who utilise craft based materialities with a political intent. 'Craftivism' addresses 'the personal as political' and explores gender representation and identity,
Visit mprg.mornpen.vic.gov.au to find out more about exhibitions and events and to listen to podcasts and videos with exhibiting artists.
Mornington Peninsula Regional Gallery
Civic Reserve, Dunns Road, Mornington.
Gallery Hours: Tuesday–Sunday 10am–5pm.
Exhibition admission fees: $4 adults / $2 concession.
Phone: 5950 1580