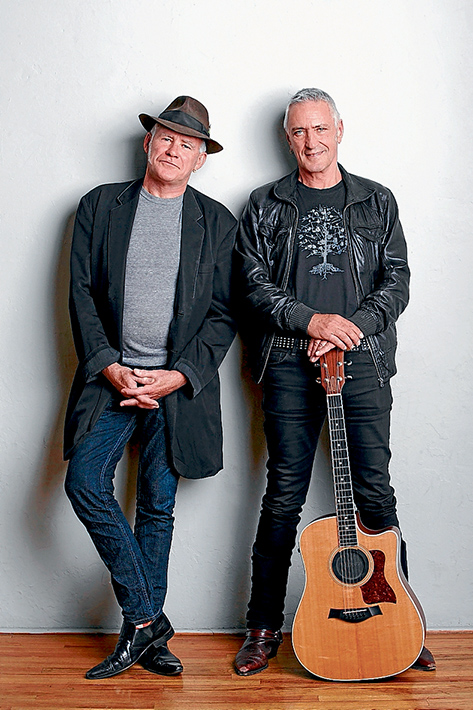 By NEIL WALKER
"I would love to be Doctor Who!"
Actor and musician John Waters' declaration has been prompted by mint magazine's suggestion the 66-year-old would be a perfect choice to play the Time Lord in BBC TV's long-running sci-fi show now the Beeb has seen sense and is skewing older in its casting of the good Doctor in the form of current incarnation Peter Capaldi.
While mint hopes the Scotsman does not immediately vacate the TARDIS there will come a time – as for all 11 of his Doctor Who predecessors – for the 57-year-old Capaldi to regenerate.
"Of course, the body is only a vehicle for The Doctor but I think he looks better when he's older," Waters says.
"I think the original Doctor William Hartnell was fantastic because I was around for him but there's been a few good ones."
You read it here first. The time could soon be right for the first Australian Doctor Who. Kind of. Waters was born in London but he is also an Aussie, spending time between this country and England between acting jobs.
This push to install Waters as the next Doctor is thanks to his role as D'arcy in hugely-successful TV comedy drama Offspring, since mint reckons there was an almost Jon Pertwee-ian sparkle to the character, the father of Asher Keddie's Nina.
But enough Doctor Who. Let's talk another UK cultural icon: John Lennon.
Waters has been "playing" the role of Lennon on and off since 1991 when he had the idea for a stage show based on the former Beatles man's life and he's bringing the show to Frankston Arts Centre in early September.
Thankfully Waters doesn't dress up as and impersonate Lennon, rather he tries to capture the attitude and spirit of the legendary singer-songwriter.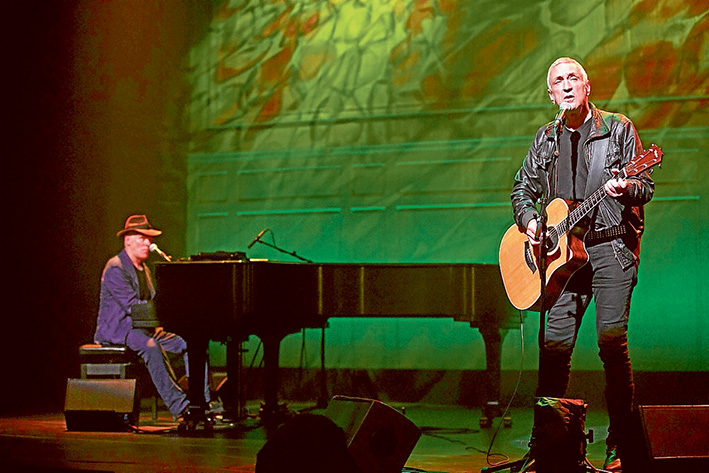 "I wanted it to be based around the songs and what they said about him because they are quite autobiographical. I also based what I was doing on some of the things he had said and his attitudes. I'd read enough and followed enough through the newspapers, ever since I was 16 really."
While interest in Lennon's life has risen in the past two decades – boosted by the likes of Oasis singing his praises during the Britpop boom of the '90s to a generation not around in the '60s – Waters says no-one had thought about staging a show about his life and songs a decade after Lennon's death in 1980.
At first, Waters decision to rope in musical partner Stewart D'Arrietta to perform the Lennon: Through A Glass Onion show was a pragmatic one despite the actor's love of The Beatles' and Lennon's music.
"The short answer is 'unemployment'. You're looking around for something to do in one of those down times," he says.
"My career was good but I just had 'a hole' and guys I knew who ran the entertainment room at The Tilbury Hotel in Woolloomooloo in Sydney said 'Hey, we've got a spare three weeks coming up in a month's time, do you have a show you could do?' and I went 'yep' but hadn't actually thought about it at that stage."
Co-opting D'Arrietta proved to be the start of a long and winding road for the Glass Onion show which made its way to Lennon's adopted home city – New York – two years ago, decades after its first small shows in the Sydney suburb in 1991.
Waters was thrilled by the audience reaction to the show in New York during a sold-out 122 shows run off Broadway at the Union Square Theatre.
"We loved it … I think John Lennon is more revered in New York than anywhere else, including Liverpool. They just loved him there. They loved the way he'd chosen their town and adopted it and thought very highly of New York. He was recognised on the streets but they left him alone and that's what he liked about it. New York is like that. There's a lot of famous people walking down the street and nobody really bothers about them too much."
But, much like Lennon's real-life character, there was a dark side to the freedom afforded the famous in The Big Apple when Lennon was callously shot and murdered.
"Rather tragically that was what killed him in the end – his accessibility and a random lunatic thing that happened to him because of his celebrity," Waters says.
It's this premature end to Lennon's life that Waters credits with keeping the Glass Onion show alive in audiences' minds.
"People didn't realise they felt as much as they do about Lennon, about the tragedy of a man who's just really actually reached a pinnacle of peace in his own life and his own head … settling down and calming down.
"So suddenly for it all to end there it gives people an emotional jolt and I think there's no stage show that lasts the distance unless it has an emotional impact. I didn't know how to strive for that, being a bit of first timer when I put it together, but it must have hit the target. It does provoke an emotional reaction in people."
The dark side of Lennon's character could be hurtful to those close to the late Beatle but Waters says people who have seen the show who knew Lennon reckon Waters and D'Arrietta's Glass Onion show captures the essence of the man who they could not help but forgive.
"He was rejected by both his parents and brought up by his aunt so there was a lot of anger there," he says.
"I found him to be a very angry man and most of the people who've seen my show who knew him said 'he was a really nice guy but he couldn't help the anger, it came out and made him quite prone to some violent outbursts now and then'. He did have that side to him."
Before heading to the US to perform the Lennon show, Waters and D'Arrietta had to seek Yoko Ono's permission to stage the Glass Onion show off Broadway.
"I think she's always supported it and thinks it's a good idea," Waters says.
"There's no big money in it for her because her percentage of our percentage is pretty tiny so it's more about protecting the image and I understand why she does that I think she does a great job. She's been fabulous with us. We got great reviews in New York and we were relaxed because we knew we had her full backing."
Waters admires Ono ("We couldn't have done the show without Yoko's support") and remembers the harsh public criticism she copped at the height of The Beatles' career in the 1960s.
"Yoko was reviled by the press. They slagged her off all the time and used racist epithets about her, called her 'inscrutably Oriental' and all that and she really supported John. She herself was an avant-garde artist of very high standing in her own right in New York City."
In fact, Waters believes Ono was pivotal to the success of much of Lennon's best later music.
"Even though his angry political songs were good in that decade it was great to hear him going back to those great groove-based pop songs he was so good at writing. Songs like (Just Like) Starting Over.
"It's a Yoko word 'Imagine'. It's a whole concept by her about bringing something into existence by imagining it. She did contribute to John's work in a major way because she was the biggest influence in his life at that time."
Fast forward forty years or so – and three decades since the Glass Onion show made its debut – and the spirit of John Lennon is still very much alive and heading to Frankston next month.
After that, the show must go on to the Edinburgh International Festival in August. It began as "something to do between gigs" for Waters but has morphed into something bigger than he ever anticipated.
"It has sort of taken over my life to a certain extent," he says.
But then Lennon and The Beatles had dominated many days in his life since Waters' mid-teens.
"I was born in late 1948 so was 16 when The Beatles arrived so I was really in that dead set target audience. It dominated all of our lives. It wasn't really a case of whether you were a Beatles fan or not, The Beatles were the soundtrack for us."
And a soundtrack for subsequent generations.
Lennon: Through a Glass Onion will be performed at Frankston Arts Centre, 27-37 Davey St, Frankston on Saturday 12 September, 8pm. See artscentre.frankston.vic.gov.au or call 9784 1060 for bookings.
First published in Mint – August 2015