By ANDREA LOUISE THOMAS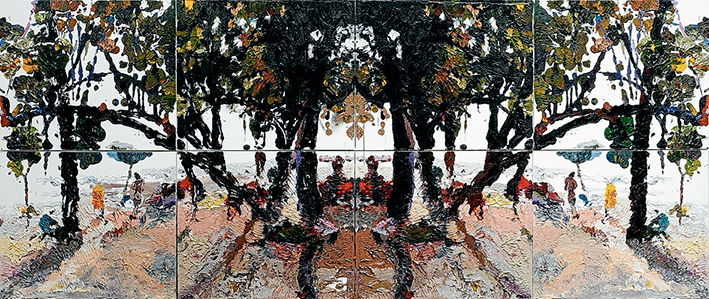 Since the dawn of tourism, the allure of the tropical island paradise has drawn writers and artists to sandier shores. Something about swaying palm trees, balmy breezes and exotic cultures sow the seeds of artistic inspiration.
Bali is the siren song of many Australians, but particularly its artists. In that vein, McClelland Sculpture Park and Gallery presents Australian Artists in Bali: 1930 to Now. Put together by guest curator, Rodney James, whose own travels to Bali inspired this exhibition; the collection explores what it is about Balinese culture and geography that so enchants Australian artists.
Featuring the works of some of Australia's finest artists who have lived and worked in Bali as well as some European artists for whom Bali was their port of call prior to coming to Australia, the exhibition highlights art of historical, cultural and contemporary significance. The exhibition contains 40 works from 25 artists.
See Australian Artists in Bali: 1930 to Now
from Sunday 20 September to Sunday 29 November
McClelland Sculpture Park and Gallery
390 McClelland Drive, Langwarrin
Entry by donation.
Open Tuesday to Sunday 10am to 4.30pm. Call 9789 1671