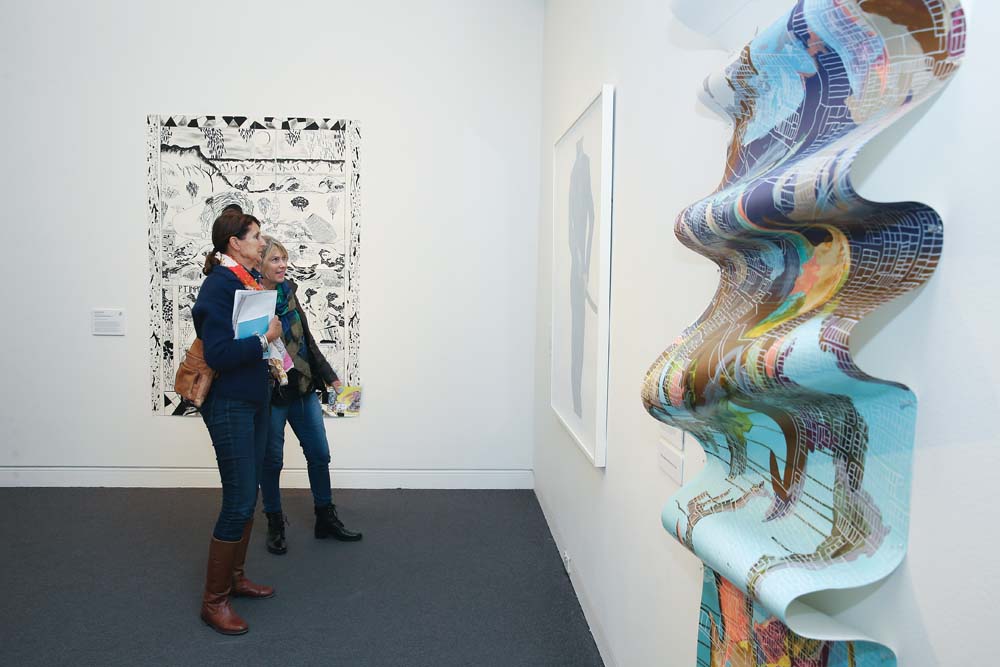 FROM over 1,000 entries, 63 artists have been shortlisted for the 2018 National Works on Paper acquisition and award (total prize money $50,000). The prize, the most prestigious acquisitive prize and exhibition of its kind in Australia, showcases recent work by some of Australia's leading artists working in the field of drawing, print-making and digital media, providing a survey of contemporary practice today. Traditional approaches to working with paper are explored along with works that use new technological mediums – displaying the ways in which these mediums are prompting new explorations of working with and on paper.
Shortlisted artists include: Raymond Arnold, Jon Campbell, Danica Chappell, Katherine Hattam, Locust Jones, Viv Miller, John Nixon, Louise Paramor, Jo Scicluna and TextaQueen among others.
Since 1973 the Mornington Peninsula Regional Gallery have been acquiring works on paper for the permanent collection through acquisitive exhibitions. Works acquired through the former Spring Festival of Drawing and Prints Acquisitive as well as the current National Works on Paper include artists such as Fred Williams, George Baldessin, John Olsen, Rick Amor, Jan Senbergs, Pam Hallandal, Noel Counihan, Mary Macqueen, Richard Larter, Gareth Sansom and Jess Johnson.
The 2018 National Works on Paper exhibition will be held at Mornington Peninsula Regional Gallery from 20 July to 9 September 2018.
Visit mprg.mornpen.vic.gov.au to find out more about exhibitions and events, including the Gallery's pre-schooler program Young at Art, and to listen to podcasts with artists from the 2018 National Works on Paper.