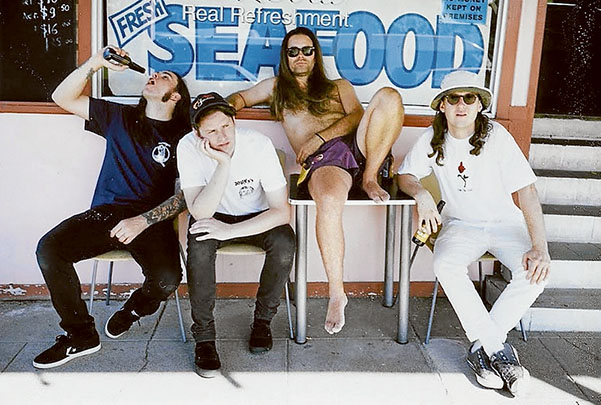 Having spent the last eight months recording and mixing their forthcoming record at The Shed studios in Brisbane with producer Bryce Moorhead, it's fair to say that the four friends from Mansfield that are Violent Soho have been putting in the hard yards to make sure that the follow up to 2013's breakout album Hungry Ghost is not only up to par with its predecessor, but builds upon it.
Hungry Ghost, released in September 2013 was a huge success for the band and certainly their breakthrough album. The gold selling album peaked at #6 on the ARIA Album Chart and unexpectedly made a return to the charts in April 2015, some 18 months following its release.
The band's fourth album is titled WACO and is due for release on Friday, 18th March.
WACO is named for the small Texas city that was the site of the Koresh-led Branch-Davidian siege/massacre/shootout with the FBI in 1993.
WACO, explains singer, guitarist and songwriter Luke Boerdam, is like Hungry Ghost's older sister. "Hungry Ghost dealt with the spiritual skeleton we've become from this spoon-fed reality. WACO is more about control and illusion: what the skeleton is being fed."