By LACHLAN BRYAN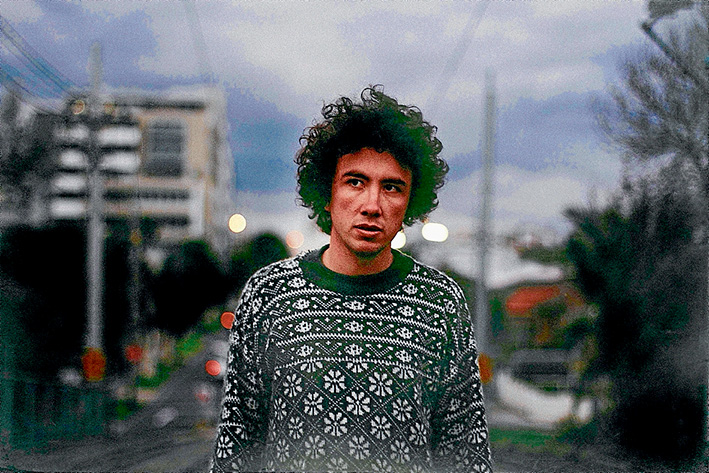 Fraser A. Gorman might look like a young Bob Dylan, but at least on debut album Slow Gum he sounds a little more like a young Lou Reed. Gorman has been quietly making a name for himself in Melbourne for a handful of years now, his name popping up in all the right places and his two previous releases, 7 inch Book of Love and the Fraser A. Gorman EP garnering praise from all the right people.
Those who've been following the meteoric rise of Courtney Barnett might take particular notice of Gorman. Fraser is signed to Milk! Records, the independent label started by Barnett back in 2012 to release her debut EP I've Got a Friend Called Emily Ferris.
Gorman's lyrics may be inward-looking, but his voice is raggedly uplifting and his band sounds genuinely joyous. It's music for folks that miss the chaotic, indulgent but extremely pop-savvy sounds of the early 70s – and are also a little partial to the fashion sense.
Victorians can get a taste of Fraser A. Gorman at his upcoming album launch shows at The Gasometer Hotel in Collingwood on Friday 17 July and The Barwon Club in Geelong on Friday 24 July.