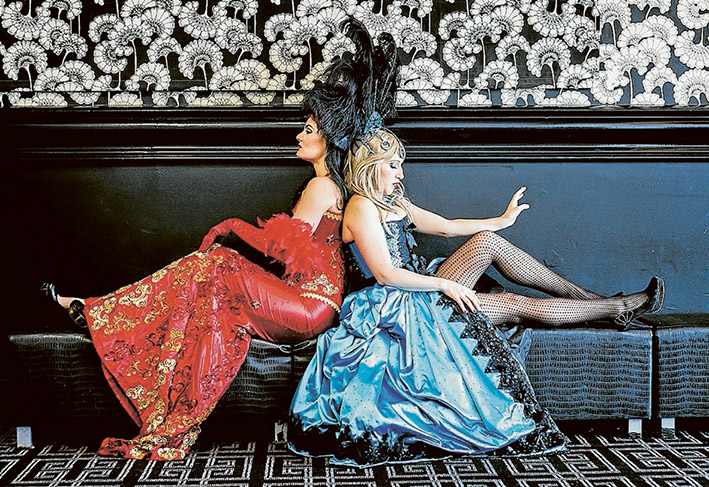 BURLESQUE show at the Grand Hotel is a dream come true for Mornington woman Jess Young.
"It did start with a dream early last year … literally," she said. "I woke up one morning after having a dream about the show, and said to myself … I have to put on a show here and showcase burlesque in all it is glory to the peninsula."
That show at the Harba restaurant sold out in two days, so Young scheduled a re-run, which sold out in less than a week.
Next month's This Is Burlesque plays in a new, bigger venue at The Grand Hotel, Mornington.
Young, who performs under the name Jessabella, will be on stage with Lila Luxx, who headlined at this year's Australian Burlesque Festival tour, BB le Buff, director of the longest running burlesque school in Brisbane, Elena Gabrielle, who has performed at the Melbourne International Comedy Festival, Edinburgh Fringe, and on Channel 7's Sunrise, and Petra Dish, who is Miss Burlesque WA 2013 and Sugar Blue Burlesque.
"My plan is to keep a stellar record of high quality sell-out shows this year, and apply for arts funding next year to tour the show regionally," Young said. "I am a creative person who is driven by a passion for empowering women. Last year I completed my social work and youth work qualifications all while working 60-hour weeks and producing the shows and performing. I am currently working on a young women's program to release next year.
"Along with the body positive and empowering message the art form of burlesque provides, I wish to produce work in both the social work and arts fields that positively impacts on women and how they see themselves."
This Is Burlesque, Friday 17 April, The Grand Hotel, Mornington. Book online at trybooking.com/124801