By LACHLAN BRYAN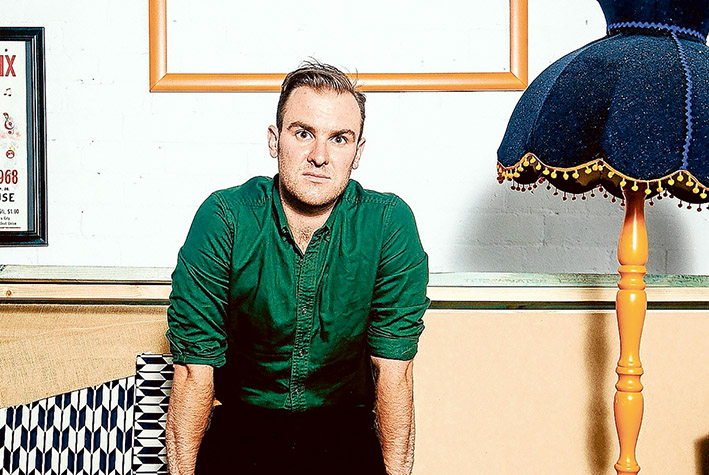 Perth's Davey Craddock follows in the great tradition of Australian songwriters for whom tiny details form the nucleus of powerful songs. Don't know what I'm talking about? Think of Paul Kelly's How to Make Gravy, Cold Chisel's Khe Sanh or pretty much anything from Tim Rogers' or Perry Keys' catalogue.
Clean cut, articulate and friendly, Craddock subverts the notion of the brooding songwriter, yet manages to compose truly affecting tunes that capture the experience of being a twenty, thirty or even forty-something in a modern Australian city.
City West, Craddock's debut album, follows a couple of well-received EPs and sees Craddock's acoustic guitar-based narratives fleshed out but never overpowered by an electric band. Particular highlights include Peaceful Bay, which tells the story of a lonely young girl dealing with isolation and pregnancy whilst working at a coastal caravan park, and Number 9 – a clever, thought-provoking look at adulthood through the eyes of a spectator watching the last few overs of a local cricket match.
A regular visitor to Melbourne, Craddock's next local performance is at The Melbourne Folk Club – recently relocated to Bakehouse Studios in Richmond – on Sunday, 15th May with James Kenyon.